July 2018

---
< June 2018 || Index || August 2018 >
---
Sicario 2: Day of the Soldado [2018]










Rotten Tomatoes = 63 / 64
Personal = 7.9
Updated Dec 5, 2019
After the Mexican cartels are known to be smuggling terrorists across the border, a highly covert black-ops mission is established to create a war between cartels. Then everything goes wrong. Superb performances by Josh Brolin and Benicio Del Toro, intensely realistic firefights and a constantly evolving story line makes this one far better than the first film ...which I found to be rather ho hum. Nicely done.

---
Phone [2002]
aka Pon






Rotten Tomatoes = 63 / 62
Personal = 4.3
Updated Jan 27, 2020
A journalist is forced to change her phone number ...to one that belongs to a vengeful ghost. This exceptionally dull and confusing film had me totally perplexed through most of it. It just didn't seem to have any logic and sometimes I didn't know I was watching a flashback. I finally got the jest of it in about the last half hour which presented nothing new. Why do Asian films think long black hair is scary? The only scares here are terrified looks. However, Eun Seo-Woo's performance, at only 5-years-old, is fantastic!

---
Purge 4: The First Purge [2018]








Rotten Tomatoes = 55 / 28
Personal = 6.3
Updated Jan 23, 2020
The new national ruling party conducts an experiment on Staten Island. For 12 hours no one will be punished for any crime. However, when the people decide to throw block parties instead of kill each other, the NFFA decides to throw in a few mercenaries. If you're looking for something as insane as the other 3 films, this ain't it. The reason is obvious ...this was the first purge. Not well written - lots of silly plot points and stupid behavior - but the overall concept made a fitting prequel and generally quite entertaining.

---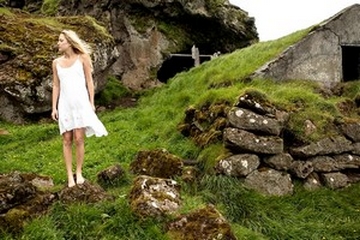 Bokeh [2017]





Rotten Tomatoes = 45 / 24
Personal = 2.4
Updated Dec 14, 2019
A couple, on holiday in Iceland, wake up to find all the people are gone. The couple was likable, their confusion was genuine, and I settled in to see what would happen next ...and nothing does. They went through their various phases of exploring, disagreements, fun, anger, etc., just like any of us would with nothing beyond that ...except meeting an old man that dies on them within hours. After 90 minutes of now total boredom, I'm presented with an ending that is so pathetic and depressing, I actually got angry. Visually stunning.

---
A Man Escaped [1956]
aka Un condamne a mort s'est echappe ou Le vent souffle ou il veut





Rotten Tomatoes = 100 / 93
Personal = 4.8
Updated Nov 1, 2019
A man, incarcerated by the Germans at Lyon in 1943, plans an elaborate escape. This French art film depicting a real story is interesting in how the prisoner works everything out and develops all the material he'll need. That's also the problem. He can easily owe about 70% of his success to the Germans themselves for making it easy to get all the equipment he needed as well as some pretty lax guarding techniques making the whole thing feel very contrived. It's also ponderously slow and about 30 minutes too long.

---
Flu [2013]
aka Gamgi / Virus




Rotten Tomatoes = 36 / 61
Personal = 5.0
Links Updated Oct 12, 2019
A flu epidemic breaks out in a major city. This was pretty much as expected with unrelenting uncontrolled chaos and ultra stupid bureaucrats interrupted with a story of a rescue worker, a doctor and her daughter. It's not a really bad movie but I didn't like the main characters, the constant arguing among the officials, who're supposed to know what they're doing, got really old, everything seemed to drag out way too long and it never really felt authentic which only served to frustrate, as well as entertain.

---
Doctor Strange [2016]




Rotten Tomatoes = 89 / 86
Personal = 7.7
Updated Jan 9, 2020
A renowned and arrogant neurosurgeon has his hands crushed in an auto accident. In an attempt to find a way to heal them, he ends up at a center for the mystic arts and becomes a master. As usual with the MCU, the story was great, albeit somewhat rushed ...it's hard, even for a doctor, to learn the mystic arts and save the world in 2 hours. The spec fx are both awesome and annoying at the same time. There's just so much! ...my wife had to look away as she was getting motion sickness. Great film, though.

---
Skyscraper [2018]








Rotten Tomatoes = 47 / 64
Personal = 7.5
Updated Dec 5, 2019
A security expert's family is stuck in the highest building in the world when terrorists attack. This modern era Die Hard is pretty much what you'd expect it to be. What it lacks in depth of characters and story it makes up for in one outrageous cliffhanger (literally) action sequence after another. And they manage to make it all look believable even though it's ludicrously over-the-top. Impressively thrilling, severely acrophobic and quite entertaining.

---
Voyeur [2017]





Rotten Tomatoes = 82 / 63
Personal = 4.1
Updated Nov 12, 2019
A frustratingly long-winded documentary of the relationship between a self-confessed voyeur, who watched people in their motel rooms for years as owner of the motel, and a famous journalist who's attempting to tell his story. The back story leading up to current events was interesting but the rest was just unnecessary filler material that was boring me to tears up until the highly dubious ending which, at that point, I no longer cared. What a waste of time.

---
Texas Killing Fields [2011]







Rotten Tomatoes = 37 / 27
Personal = 6.7
Updated Jan 4, 2020
A pair of detectives, with differing ideas, and a detective from another jurisdiction get wrapped up in the area known as the killing fields where young women keep disappearing. This is a very gritty, hard-edged and disturbingly realistic portrayal of a few different story lines that grabs you and doesn't let go. It gets rather complicated but easy enough to follow along as long if you're paying attention. There's even a couple story lines that do not get resolved which, for me, adds to the realism in that you can't win 'em all.

---
A History of Violence [2005]



Rotten Tomatoes = 87 / 76
Personal = 8.1
Updated Dec 23, 2019
After protecting his customers by killing a couple of serial killers, the owner of a small town cafe is proclaimed a hero. This attracts a gangster who swears the man is a former associate and killer. Moving along at a slow and steady pace, the film does an excellent job of keeping you questioning whether he is a former assassin or simply the wrong guy. The relationships are honest, personal, and painful and the build up to the climactic end is well crafted and satisfying. Good film!

---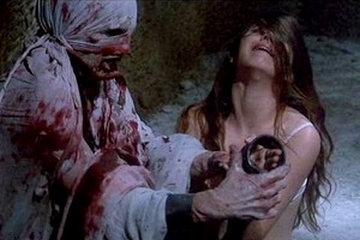 Castle Freak [1995]









Rotten Tomatoes = 63 / 45
Personal = 5.6
Updated Dec 5, 2019
Without any prior knowledge of family ties, a man inherits a castle! ...with a freak who's been locked up in the cellar for 40 years. I don't think Stuart Gordon will ever make another gore camp classic like his first two films - Re-Animator and From Beyond - but not for lack of trying. The first half of this film is rather dull and had the "get on with it" feel. But, once it got started, it wasn't bad. The freak was very freakish in looks, motion and manner and was rather fun to watch. Generally entertaining.

---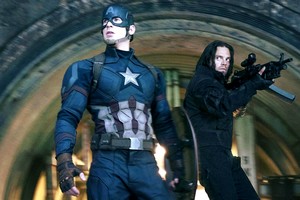 Captain America 3: Civil War [2016]





Rotten Tomatoes = 91 / 89
Personal = 8.0
Updated Dec 5, 2019
The Avengers face their worst enemy yet ...politics! Insert a sub-plot where the Winter Soldier is being framed for the assassination of the King of Wakanda and the Avengers go to war with each other. Introducing Black Panther and Spider-Man, as well as bringing in Ant-Man, this is quite an extravaganza of superheroes in a battle for the ages that's exciting and eye-boggling. Characters and story are well handled and the film is certainly a game changer in the dynamics of the Avenger's relationships.

---
Road Kill [2010]
aka Road Train






Rotten Tomatoes = - / 11
Personal = 4.5
Updated Dec 5, 2019
In the outback of Australia, a group of young people are forced off the highway by a road train (a very long semi). Then things get strange. It's really hard to evaluate this film. The people in it are totally unlikable and dumb as a rock so there certainly isn't any concern about happens to them. But the events that occur are so strange and twisted that I was pretty much glued to the screen to see what would happen next. Overall, not a particularly good or bad film ...just bizarre and, at times, frustrating.

---
The Equalizer [2014]









Rotten Tomatoes = 59 / 76
Personal = 7.9
Updated Jan 9, 2020
A man, with incredible fighting skills, has put his past behind him to live a quiet life. But when a girl he has befriended is placed in the hospital, he comes out of seclusion and goes to war. We've seen similar stories plenty of times before (The Foreigner, Taken, etc.) but Denzel Washington turns in a superb performance as an ultra-calculating avenger and Marton Csokas does the same as a totally sociopathic gangster. Great character development, great action and overall an excellent and exciting film.

---
Unfriended 2: Dark Web [2018]








Rotten Tomatoes = 59 / 38
Personal = 8.4
Updated Jan 9, 2020
On online game night with friends, a guy tries out a laptop that was left in the lost and found at an Internet cafe and his whole world goes to hell. Definitely a film for computer geeks like myself as (like the original Unfriended) practically the entire movie takes place on a computer monitor. If you're not computer savvy, much of this might just go over your head. Either way, the filmmakers ability to make these films feel so spontaneous, you forget your watching fiction making it all the more plausible and terrifying.

---
Southbound [2015]






Rotten Tomatoes = 80 / 51
Personal = 8.0
Updated Jan 9, 2020
An anthology of overlapping stories presented as a series of bizarre, supernatural events along a remote desert highway (presumed to represent purgatory) over a 24 hour period. This one plays out fairly well with excellent pacing and some very creepy stuff ...especially the creatures. I have no idea what these reaper like things are supposed to represent but they were very cool! Fitting quite snuggly somewhere between The Twilight Zone and the V/H/S series, there was something quite primal and disturbing about this twisted experience. Nice ending, too!

---
The Equalizer 2 [2018]









Rotten Tomatoes = 51 / 61
Personal = 7.4
Updated Jan 9, 2020
Our hero now helps random people in serious trouble while maintaining a low profile as a Lyft driver. When an old friend is killed, all bets are off. Far less action and far more drama than the first film with a couple sub-plots that, for me, tended to drag things down a bit. I think I would have preferred they concentrated on a more elaborate main story and this one didn't have a real villain you can sink your teeth into. But Denzel's still there in top form and, even with my petty issues, I enjoyed it quite a bit.

---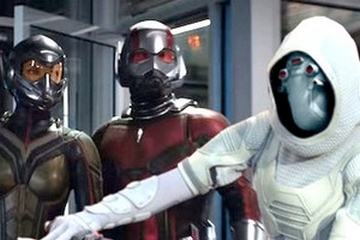 Ant-Man and the Wasp [2018]






Rotten Tomatoes = 88 / 76
Personal = 8.1
Updated Jan 22, 2020
Hank Pym, his daughter, Hope (Wasp) and Steve (Ant-man) strive to find a way to rescue Hank's wife from the quantum realm after 30 years. Standing in their way are the FBI, a black market trader, faulty equipment and a phase-shifting advisory known as Ghost. Great story with lots of twists and turns, excellent interplay between characters - especially Ant-Man and his daughter - wonderful action and some really funny laugh-out-loud moments.

---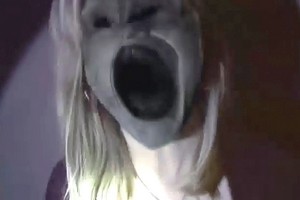 7 Nights of Darkness [2011]




Rotten Tomatoes = - / 29
Personal = 3.3
Links Updated 9/26/19
A "found footage" movie of 6 reality show contestants who have to spend 7 nights in a deserted asylum to win their share of $1mil. You have to give Allen Kellogg credit for producing, writing, editing, directing, and starring in this film. However, as ambitious as he may be, we've seen the end result before and far better. Nothing about this film felt real or spontaneous, which is essential if it's supposed to be a found footage, candid reality show. Also, the players were so irritating, I turned down the volume and read subtitles. Couple good jump scares.

---
There's Something Wrong with Aunt Diane [2011]





Rotten Tomatoes = - / 62
Personal = 4.0
Updated Jan 9, 2020
A woman drives the wrong way on a freeway causing a head-on collision killing herself, 4 children and 3 passengers in the other car. She had more than twice the legal limit of alcohol in her system, and a high level of THC. This documentary proceeds to cover the family's misery and their unwavering believe that she wasn't drunk. Obviously, she was a wonderful person, a good mother, and a good wife but, after sitting through this overly long tragedy, the results are the same making this just painful, depressing and futile.

---
< June 2018 || Index || August 2018 >