G

---
<< F || Index || H-He >>
---
---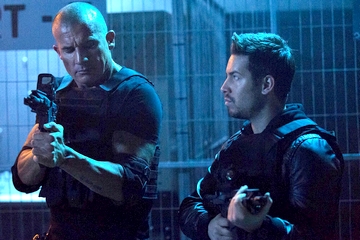 Gridlocked [2015]






Watch for FREE right now!
A police training and storage facility becomes the target of a siege. In that, it's exciting, action packed, bloody mayhem with good dialog and some familiar faces all doing a good job despite the story not being original in any way. The film is presented as an actor who's forced by court to ride-along with a disgraced cop and although a lot of time and energy is devoted to this plot line, it has nothing to do with what transpires save a few jokes and an inexperienced guy wrapped up in the middle of this mess. Weird but the siege is great and worth watching.

---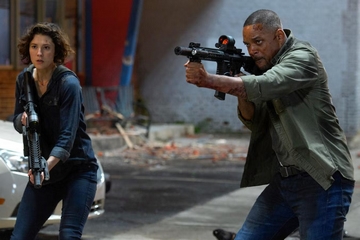 Gemini Man [2019]





The best government assassin in the world decides to retire and finds himself being hunted by a younger version of himself. That's pretty much the whole movie as things play out exactly as you'd expect. The actors did a good job and the characters were likable and fun to watch, albeit a bit shallow. It had a couple good action sequences ...just overlook the recognizable CGI. I like Clive Owens and he did a fine job but I don't think the role really suited him. Despite its weaknesses and it having no real surprises, it was a generally fun, fast-paced, popcorn movie.

---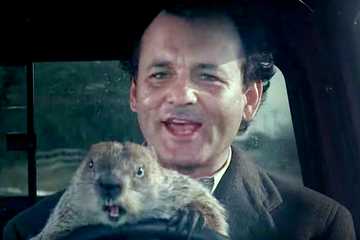 Groundhog Day [1993]





The wife and I finally watched this but for those dozen or so people out there who still hasn't seen it... Bill Murray expertly plays an arrogant, egocentric weatherman inexplicably forced to relive Groundhog Day over and over again in a small PA. town. Delightfully amusing, the story is handled with finesse and intelligence making it very realistic in it's depiction of a man transitioning from confusion, to terror, to acceptance, to not caring, to suicide, to love, all while experiencing a personal growth that turns him into the man he should be. Well done!!

---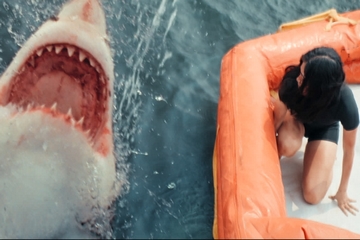 Great White [2021]





A plane charter service takes a couple of passengers to... well... they end up in a life raft being pursued by a couple sharks. Both the people and the sharks did not behave like intelligent people or normal sharks making this quite unrealistic. Between the lame attacks we have these periods of filler material including finger pointing, self reflection, and sentimental, "It's not your fault" moments. He's scared of water. She's pregnant. He's been bitten before. Blah, blah, blah Considering the enormous number of shark films, why was this contrived mess even made.

---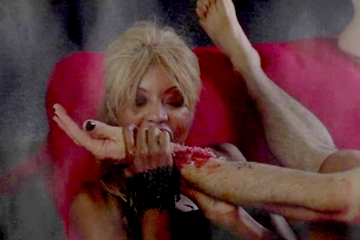 Gothic Vampires from Hell [2007]



The best way to describe this is as a film filled with some pretty good music constantly interrupted by a cheesy vampire story. The titular band gets signed on to a record company run by vampiresses. ..and there you have it. An amateur, no-budget creation with marginal acting, dialogue that really should have been reviewed by some friends, cheap sets and makeup and copious amounts of blood. Yet, if you take it for exactly what it is it's really not bad and I never wanted to turn it off. Begs the question, though: Why would vampires waste so much blood?

---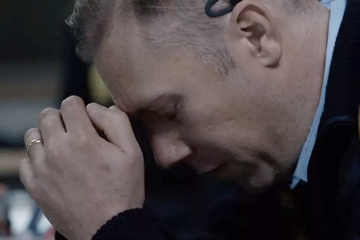 The Guilty [2018]
aka Den skyldige







Watch for FREE right now!
An emergency services operator receives a call from a woman who is being kidnapped. The film is focused entirely on our operator (played to perfection by Jakob Cedergren) who's personal demons adds to the issues at hand. This isolation to one subject is also the film's flaw in that it doesn't seem like anyone else is doing anything as we don't see anything else going on. As such, it manages be both quite dull and extremely disturbing in equal measures. Good, tense drama but it really needed more energy. Also includes an excellent twist.

---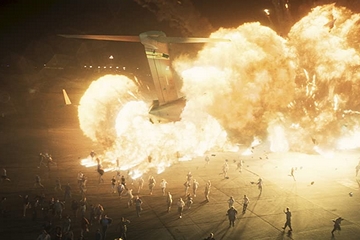 Greenland [2020]





The earth is being pummeled by hundreds of pieces of a comet and the big one is still coming. Unlike epic theatrical spec fx extravaganzas like 2012, this one is actually quite light on the spec fx as it chose to focus on the realism of how people would react to such a catastrophe and one family's attempt to survive amidst total chaos and overwhelming odds. In this, they did a great job ratcheting up the tension and emotional angst without being condescending and sentimental. The ending seemed a bit too optimistic to me but otherwise, good job!

---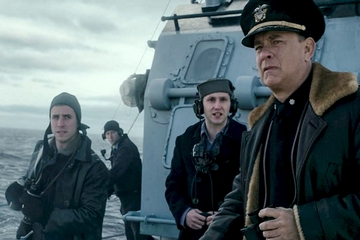 Greyhound [2020]





Written for the screen and starring Tom Hanks, this is a relatively bloodless but realistic depiction of the Battle of the North Atlantic in the early period of WWII. The threat of the German U-Boat Wolf Packs on the Allied convoys is constant throughout nearly every moment of this film presented in a highly authentic, militaristic way that leaves the viewer breathless. Great action sequences and Hanks, as always, delivers as the first time leader of the convoys defenses while suffering his own doubts and moral dilemmas. Excellent war film!

---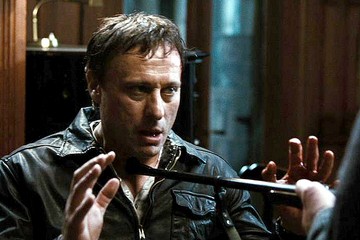 The Girl with the Dragon Tattoo [2009]
aka Man som hatar kvinnor






See my review of the U.S. version for a synopsis. Made in Sweden two years earlier, this is the first in the Lisbeth trilogy ...the other 2 films made at the same time and coming out later in 2009. Both versions place their story emphasis on different parts making each a unique take on the same story and outcome. Not as intense and well constructed as the U.S. version (well suited as a stand-alone film), this one still manages to hold up quite well as the start of the trilogy and features an excellent performances by Noomi Rapace.

---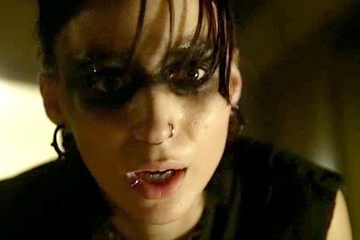 The Girl with the Dragon Tattoo [2011]






4 major story lines in one movie; a reporter's social disgrace for libel, rape and revenge, the investigation of serial killings going back to the 40's, all centered around a girl's disappearance in 1966. The characters are fully fleshed out and real, what should be a confusing mess is handled brilliantly with each story getting its proper due and fully realized, each with it's own stellar climax. Handled expertly by David Fincher (Se7en, Gone Girl), movies this well constructed are rare and Rooney Mara as Lisbeth is superb.

---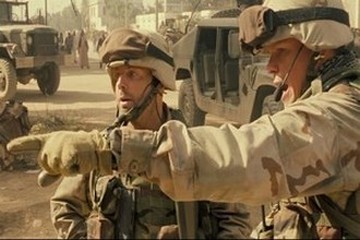 Green Zone [2010]






A specialist crew is sent out to capture cache's of WMD's that never seem to be there. Everything about this movie - Matt Damon, Paul Greengrass directing, the concept, the settings, etc. - should work quite while. But for some reason, it doesn't quite hit the spot. Not bad but the story is convoluted, and I question the motivation of half the people in the film. It had it's exciting moments but overall, not very satisfying.

---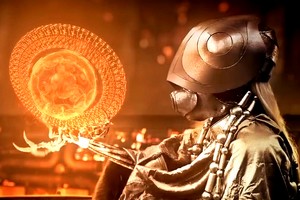 Garm Wars: The Last Druid [2014]





On the alien world of Annwn, two tribes, the Grima and the Columba, have been warring for centuries. Enter the last Druid who is supposed to have all the answers. The first 30 minutes of this film is intriguing, fascinating, and exciting with some of the most incredible and imaginative alien eye candy I've ever seen. Unfortunately, after totally grabbing my attention, the whole rest of the movie was little more than talking and traveling and, ultimately, it gets crushed under the weight of its own philosophical nonsense. Pity.

---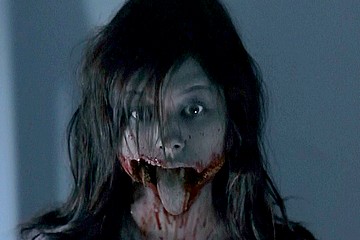 The Grudge [2004]






Many don't agree but I don't think the U.S. version blew it on this one. Just as disturbing as the original Japanese Ju-On with more state-of-the-art imagery that will give you nightmares. Giving the original Ju-On director a bigger budget went a long way towards developing an excellent re-make, imo.

---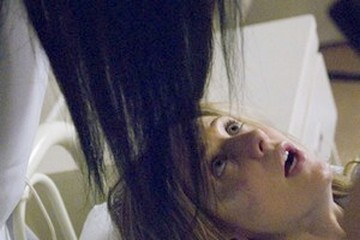 The Grudge 2 [2006]






After our female lead from The Grudge ends up in the hospital, her sister flies over to Japan from the states and runs into much the same problems. Quite a let down after the first one but not particularly bad. Full of nightmarish imagery, if you have an interest in seeing where the story goes, it's definitely worth a watch.

---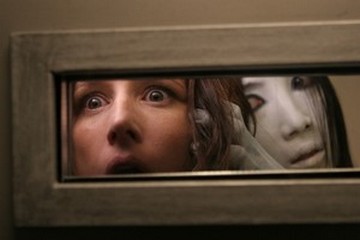 The Grudge 3 [2009]






Taking place in Chicago, I think this film's connection to the events in Japan was only necessary in that it allowed the film to be made in the U.S. Had some pretty good moments but, overall, the story is kind of outrageous, above and beyond the theme of the franchise, and it ultimately falls flat.

---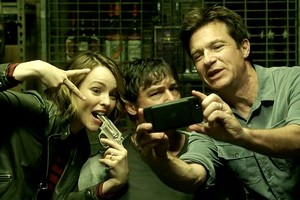 Game Night [2018]





A fake kidnapping planned for 'game night' among friends suddenly becomes very real ...they just don't know it. This is a seriously twisted and funny movie. My wife and I laughed out loud throughout and, in the 'bullet removal' scene and the 'bloody dog' scene, we laughed so hard we fell silent. Making numerous twists and turns and throwing in personal humor between characters, this was a superbly well-written adventure that's a whole lot of fun. Don't miss game night!

---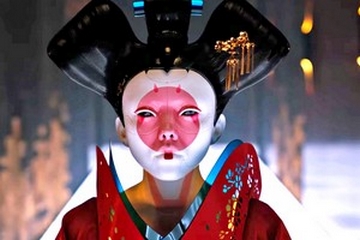 Ghost in the Shell [2017]






Watch for FREE right now!
Major, a human brain placed in a fully cybernetic body, is now a super soldier in the fight against terrorism. But who are the terrorist? A super visual treat, even if you don't particular like the movie, you'll have to admit it sure looks pretty. For me, the familiar story doesn't take anything away from the film. Scarlett Johansson is, once again, fantastic as she manages to keep her character somewhat mechanical with the emotions and memories leaking through. Stylish with good action, surreal sci fi at its best.

---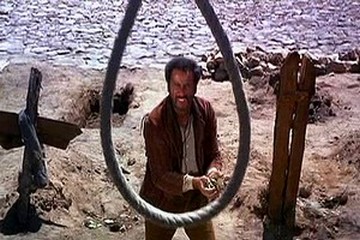 The Good, the Bad and the Ugly [1966]
aka Il buono, il brutto, il cattivo







Amidst the US Civil War, an assassin, a bounty hunter, and a bandit are on a collision course to obtain a box of gold. Simply the best Western ever made. The only one that comes close is another Sergio Leone classic, Once Upon a Time in the West. The characters are fully formed and a delight to watch, the story is a complex and grand adventure, the dialogue is humorous and quotable, and the direction and cinematography are unparalleled. If you haven't seen this film, you've missed a huge piece of cinematic history.

---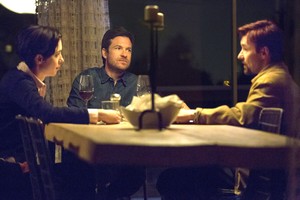 The Gift [2015]






Watch for FREE right now!
After moving back to California with his wife, a corporate security exec runs into an old school mate ...the last person he needed to see. Another slow burn drama that is insidiously unnerving ...but, as we find out, for all the wrong reasons. What appears as the old school mate stalking the couple turns into a psychologically dark contest of wills and a past that will not be appeased. With barely any violence, the mental destruction left behind is really quite impressive. Jason Bateman, Rebecca Hall, Joel Edgerton, are all excellent!

---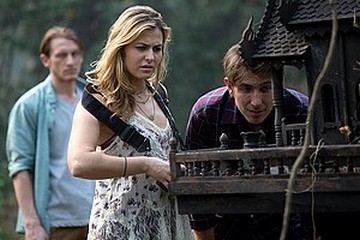 Ghost House [2017]






Watch for FREE right now!
A couple, vacationing in Thailand, get tricked into removing an item from a small idol known as a ghost house. The woman is then possessed by a ghost/witch. This ultra-formulaic film is taken right from the filmmakers witch possession step-by-step instructional guide. As such, us horror movie fans have all the solutions long before the participants. The witch has some gnarly makeup that is used extensively for jump scares. The possessed girl spends most of the movie passed out or unconvincingly distressed. Pretty poor and unoriginal.

---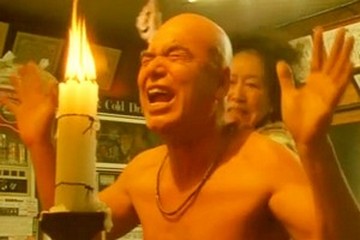 Gozu [2003]
aka Gokudo kyofu dai-gekijo: Gozu







Watch for FREE right now!
No need to summarize the plot as it's just an excuse to present us with one surreal event after another. I think they were shooting for a David Lynchian 'Eraserhead' style but, imo, they failed completely. Just one bizarre event after another, they were all dull, senseless, humorless and, quite often, disgusting. Plus, I was assaulted by this nonsense for over 2 hours that I'll never get back. The ratings obviously show that I'm in the minority on this but I absolutely loathed this film.

---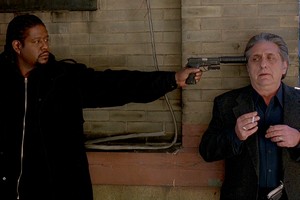 Ghost Dog: The Way of the Samurai [1999]





Ghost Dog, a mafia hit man, unknowingly kills a target in front of the local mob boss' daughter. Now he's the target. Except for Ghost Dog, all the characters in this film are shallow, the acting and writing is lame, scenes go on for extended periods of time, many of which are unnecessary (there must have been at least 10 minutes of Ghost Dog just driving around and listening to bad music). If it weren't for Forrest Whitaker's performance, I would have walked out. And the ending? That's the way of the Samurai? No, Thank You!

---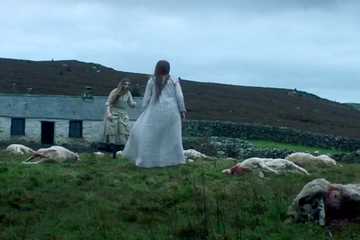 Gwen [2018]





A historical slice of life in mid-19th century Wales where a mother and two daughters are desperately trying to hold on to the family farm in the midst of the industrial revolution. This Gothic, atmospheric tale has hypnotically beautiful photography, outstanding performances by everyone, and its authentically spot-on. But, boy ...is it bleak with no happy endings. Witnessing one calamity after another is almost overwhelming but it certainly stays honest to its subject matter in ways which very few other films have. Just be ready for it and bring a hanky.

---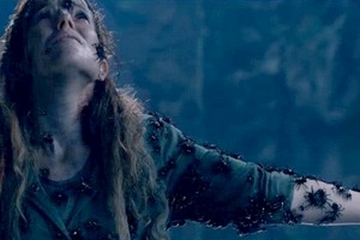 Guardians of the Tomb [2018]
aka 7 Guardians of the Tomb






Your basic modern day D&D style adventure with a party looking for the main girl's brother and an elixir that is said to grant immortality. The highlight of this film is that they were continually pursued by millions of intelligent spiders making it rather creepy for those arachnophobes among us ...like myself. Beyond that, the characters were pretty shallow, the scenarios were unimaginative and it was pretty much exactly what you would expect without any thrills or surprises. The ending scene was stupid. Mildly entertaining.

---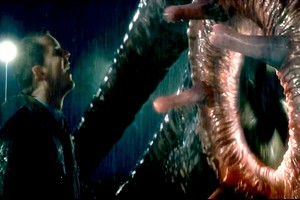 Grabbers [2012]





A meteorite, containing tentacled creatures, crashes just off the coast of the small fisherman's community Aran Island, Ireland and it begins to feed. However, it doesn't like alcohol. Let the party begin. This was an highly humorous and entertaining film with some great characters and creature affects that are both incredibly grotesque and, somehow, funny. The hatchlings are a riot. I don't recall any real laugh-out-load moments but overall, great popcorn movie that maintains a great level of humor right up to the 'that's not good' ending.

---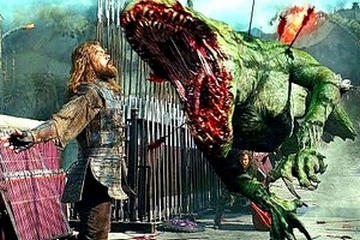 The Great Wall [2016]





The title is misleading as the film is actually about the Chinese at war with an army of alien lizard-like monsters and the Great Wall is really just one of the settings. Be that as it may, this is a highly stylized and surrealistically colorful fantasy full of action, adventure, excitement and awesome warfare that's well worth a bag of popcorn AND a hot dog ...even though there really isn't much of a story to speak of. Just strap yourself in and enjoy the ride.

---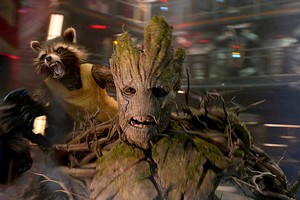 Guardians of the Galaxy [2014]







A mercenary, two bounty hunters, an assassin, and a total psycho team up to save the universe from a super villain with an infinity stone. My wife and I had a marvelously wonderful time watching this film. The action is ...well, it's Marvel at their best. The characters are wholly original, supremely colorful and funny as hell. Best fun I've had watching an MCU film since Thor: Ragnarok. Rocket Racoon: "Oohhhh, yeahhh!"

---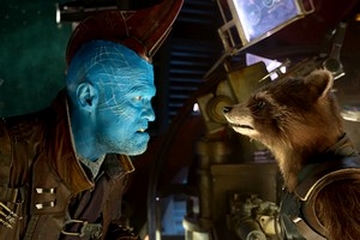 Guardians of the Galaxy Vol. 2 [2017]







The guardians meet Ego, Star-Lord's dad, and they find out he's a planet. Then things get weird. It amazes me that they can continue to come up with original, exciting stories and back it up with an amazing amount of excitement, action, humor and charismatic characters that you can't hate no matter how bad they are. Baby Groot is a riot and three story lines converging into a super climax is amazing.

---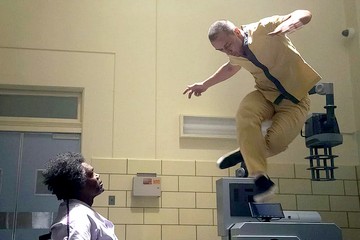 Glass [2019]





The characters, David Dunn (Bruce Willis), Elijah Price (Samuel L. Jackson) from Unbreakable and Kevin Wendell Crumb (James McAvoy) from Split, are locked in a psychiatric hospital to be treated by a doctor who's trying to convince them they are not the least bit extraordinary. Best described as wholly original and incredibly strange, this film's a great showpiece for the actors who did a fantastic job, especially McAvoy, who was basically allowed free reign on his personalities. Good climax but the final reveal fell a bit too hopeful for me. Overall, good entertainment.

---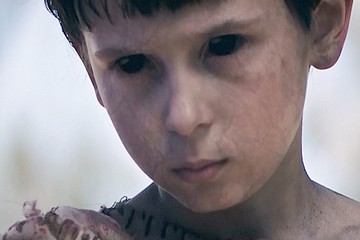 The Golem [2018]





A slow but extremely compelling film taking place in the mid 17th century in a small Jewish village. A woman who, by sacred law is not allowed spiritual study, takes it upon herself to create a Golem to protect her village. Chaos ensues. With the same time period in both, it didn't come off quite as authentic as The Witch (few films are) but it was very well presented with excellent, personal and emotional acting, a totally believable society, and a story that has us cheering, empathizing, and despising the woman and her Golem all at the same time. Nice job!

---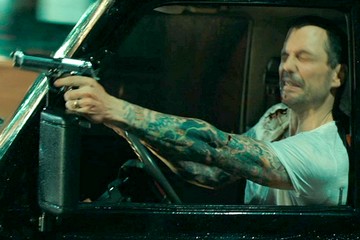 General Commander [2019]





A covert CIA team loses one of their own while trying to find a notorious organ smuggler. The CIA decides to disband the group. They create their own security agency to complete their mission. This is your typical low-budget knockoff. Two short actions scenes, start and finish, aren't too bad but they're blatantly scripted and planned rendering them not very authentic looking. In between are long sequences of bad acting, banal dialogue, and canned emotions complete with a sad sound track. Weirdly, it kept my attention, though.

---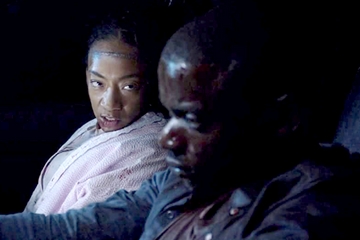 Get Out [2017]






Think Guess Who's Coming to Dinner? with a somewhat twisted result. Rose takes her black boyfriend to meet her upper-class, aristocratic parents who appears to accept him with open arms. In fact, all their friends do. But despite their cordial friendliness, Chris knows something is terribly wrong. And what's wrong is far worse than he could imagine. This is a tense, insidious and extremely uncomfortable movie to watch ...but in a good way. Odd, creepy, profoundly twisted and highly original.

---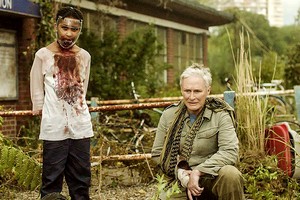 The Girl with All the Gifts [2016]






Watch for FREE right now!
A military research facility is raising a group of children who were born about the same time a virus turned everyone into flesh eaters. They can be quite normal ...as long as they're fed. This uniquely bizarre film focuses around Melanie, one of those children. Although there's gore and zombie violence, this movie is more about the ethics, dilemmas, and emotions of dealing with a new race of people and raises some very scary questions about who deserves to survive. Disturbing and fascinating story.

---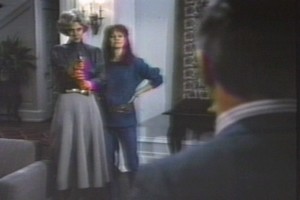 Guilty Conscience [1985]





Made for TV movie written by the team that brought us Columbo, this was an interesting character study of a high-profile lawyer who wishes to murder his wife and spends his time going over various scenarios in his head trying to come up with the perfect murder. But, as they say, the best laid plans... The three primary actors were great and all the different possibilities of what could happen and what does happen makes for some very entertaining twists.

---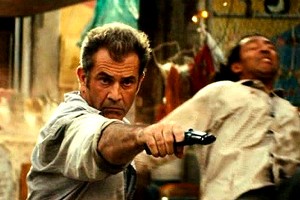 Get the Gringo [2012]





A thief, who stole a few million dollars from a corrupt businessman, smashes through the border wall into Mexico only to have corrupt police take his money and throw him in prison. But he's figuring out all the angles. Well written and thoroughly engaging caper film in which our protagonist has to find a way to save a boy and his mother, foil the plans of the head gangster in the prison, deal with a corrupt consulate official, get his money back all while avoiding being hit. It was genuinely fun watching him try to pull this off.

---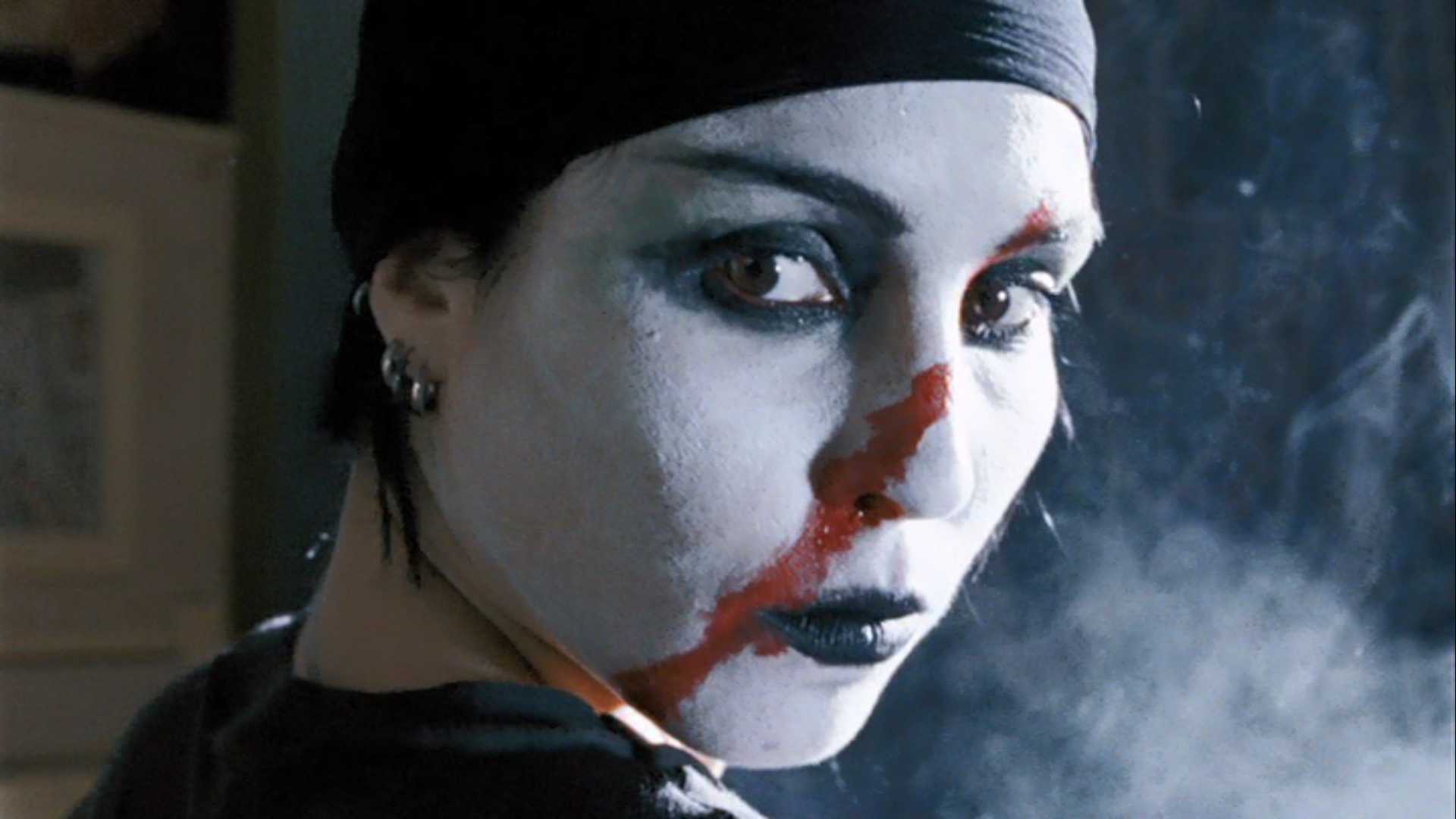 The Girl Who Played with Fire [2009]
aka Flickan som lekte med elden






The combination of Lisbeth having to re-visit a previous nemesis and Millennium Magazine doing an expose on human trafficking results in a pair of murders with Lisbeth as the main suspect. Centering on one main story in this one, they still managed to fill up the 2 hours with plenty of good stuff including a spy from WWII now hiding in Sweden, Lisbeth's tragic past, and a huge guy who doesn't feel pain. Keeping the trilogy moving along at an excellent pace, review for Hornet's Nest coming up shortly.

---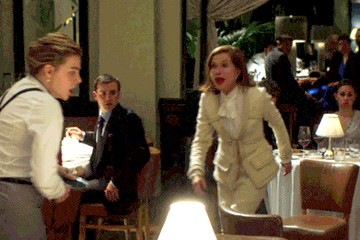 Greta [2018]





A young woman, performing the good deed of returning a purse she found on the subway, becomes the victim of a middle aged psychotic stalker. The 'setup' went on for about 30 minutes and was rather dull and uninteresting ...I almost turned it off. The 'stalking' part was disturbing, suspenseful, tense and scary. Isabelle Huppert did a fine job as the badass psycho. The last 40 minutes was contrived and silly with one terrible decision after another leaving me shaking my head in wonder at how badly they screwed this up. Did they change writers?

---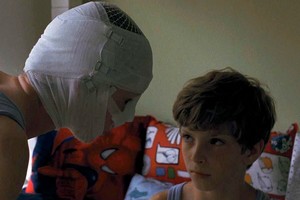 Goodnight Mommy [2014]
aka Ich seh ich seh






Identical twins believe the woman who's living in the house, wrapped in bandages, is not their mother. What follows is an insidious descent into madness which climaxes in an extended sequence that is visceral, disturbing, psychotic and heartbreaking. Although the pacing may be considered slow by some, I found it perfectly suited to keep one's attention constantly questioning who's nuts and who's for real. Excellent film and I'm glad I saw it but I won't watch it again.

---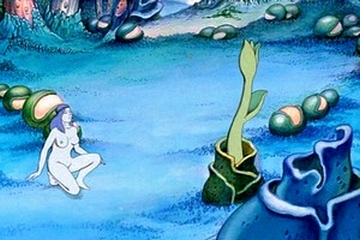 Gandahar [1988]
aka Light Years




An animated film, presented by Isaac Asimov, about a war that's brewing between the peaceful people of Gandahar and a totalitarian race of metal men seemingly controlled by the Metamorphe. I was quite pleasantly surprised on how much I enjoyed it. The animation is simplistic but wildly imaginative drawing me quite easily into a completely alien world. It really makes you think about the concepts of time, as well. Very enjoyable.

---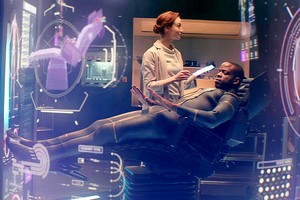 Genesis [2018]
aka Genesis: The Fall of Eden






Several years after a biological agent was released causing an extinction event, a small group of survivors huddle in a scientific research shelter complete with dwindling supplies, an oppressive bureaucratic leadership, and a project to develop an artificial intelligent robot that can go outside. So, why the bad ratings? I loved this film. Yeah, it's low budget and looks the part and the story didn't flow well at times but I thought the philosophical angle was real strong and, overall, nicely played out.

---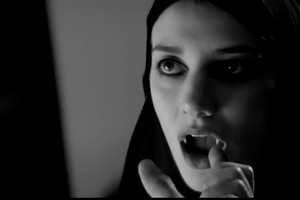 A Girl Walks Home Alone at Night [2014]






Watch for FREE right now!
Another surreal, black & white art film that I didn't like quite as much as November - probably due to some scenes dragging on too long - but still a fascinating and visually entrancing story. The girl in question is a vampire and the setting is an Iranian oil town, which is as populated as a ghost town with a soundtrack that's a mix of spaghetti western and rave. The performances are extraordinary and deeply felt and I have never seen a more mellow cat in my life. And what's with all the bodies in the riverbed? Exceptional film making!

---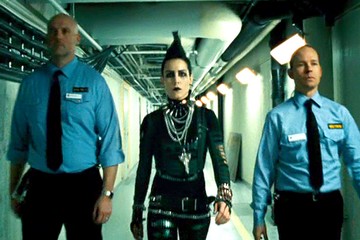 The Girl Who Kicked the Hornet's Nest [2009]
(aka Luftslottet som sprangdes)






Because of her actions in the previous 2 parts of the trilogy, Lisbeth recovers in the hospital while powerful people are planning to have her committed for life as she now has the key to their secret conspiracies. This one is not an action film. In fact, Lisbeth spends practically the entire film in a hospital or court, and the film is mostly about Millennium magazine's efforts to exonerate her. At this point, however, the Lisbeth character has become so compelling that, even without any real action, I was totally glued to the film and the 2 1/2 hour run time whizzed by.

---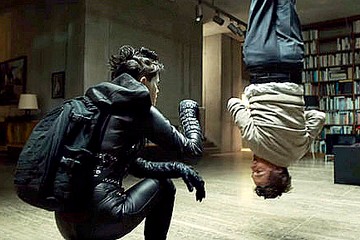 The Girl in the Spider's Web [2018]





Lisbeth gets hired to steal a computer program from the NSA setting off a series of events that involves the US, Sweden, the creator of the software, his son, a journalist, and the Spiders that are connected to Lisbeth's past. Having seen the first film, and the Swedish, Tattoo, Fire, and Hornet, this one had a lot to live up to and they did nicely! Exceptionally well-crafted film and extremely smart with solid characters and realistic action. I'm amazed at how all 3 actresses have played Lisbeth well enough to easily accept the character as the same. Awesome!

---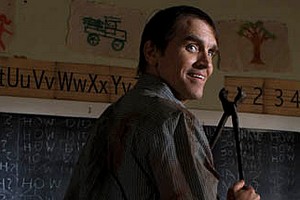 The Graves [2009]






Watch for FREE right now!
In Unity, tourists are directed to a ghost town called Skull City Mine ...which will be the last stop on their trip. The first half of the film was goofy, messy, and morbidly delightful with Bill Moseley portraying an excellent psycho. It felt much like a Hills Have Eyes clone. The second half, however, was quite a let down. Tony Todd's performance was as excellent as ever but the film lost it's charm and the injured girl going from being ok to barely being able to stand up from one scene to the next was really trying my patience.

---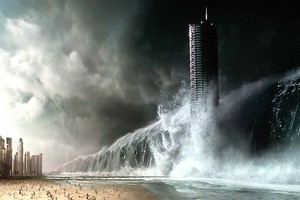 Geostorm [2017]





Every so often, we're treated to a super catastrophic disaster movie featuring hollow characters who try in vain to yank on our emotional heart strings, contrived and ofttimes silly premises and story lines, punctuated by eye-bulging visuals and jaw-dropping special effects. This is one of those films ...and not done very well. The reason why the villains in this are doing what they're doing is rather moronic and nonsensical and the spec fx I've seen before ...and better. I'm still waiting for the next 2012 or San Andreas.

---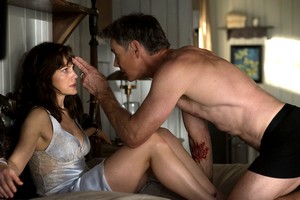 Gerald's Game [2017]





Gerald handcuffs his somewhat reluctant wife to the bedposts for a bit of frivolity and promptly drops dead from a heart attack. I was amazed that a movie could be so incredibly torturous and tedious at the same time. Sitting through endless scenes of the wife dealing with fantasies about her past, an apparent specter she calls the moonlight man, a hungry dog, and her current predicament, was a real test of my patience. Huge fan of Mike Flanagan's work ..except this one. It disturbed and bored me in equal measures.

---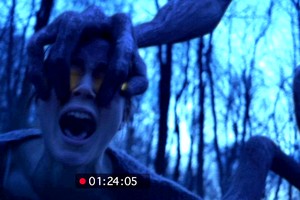 The Gracefield Incident [2017]





Three couples, staying at a cabin in the woods, find themselves under siege by aliens. This is a totally ridiculous movie. Half of it takes place in the woods where they do little more than look lost and scared. Nobody makes a single intelligent decision, and the dialogue appears to actually support that the principals involved are total morons ...including the director! Even the aliens are stupid. I knew what was going to happen but I never dreamed they could make the ending that hokie (palm smacking forehead).

---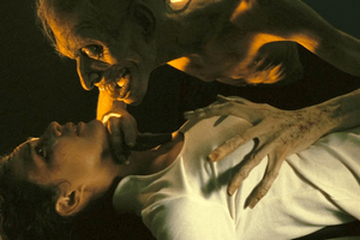 The Gravedancers [2006]





Three friends become haunted when they dance upon the graves of some seriously demented people. The idea of becoming cursed by dancing on a grave was a bit silly ...I've danced on a grave myself and I'm ok. Be that as it may, the movie had a good run with the idea with some good scares, nice pacing and overall, very well made. The last half hour got pretty chaotic and somewhat cheesy and I thought the paranormal investigators were miscast but still a good deal of fun.

---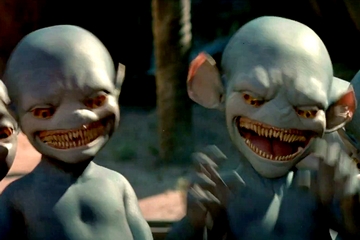 Galaxy Quest [1999]






Watch for FREE right now!
An ensemble for a Star Trek style TV show is recruited by real aliens to negotiate peace in an intergalactic war. Everyone I know who had seen this film says it's really entertaining so I 'finally' got around to watching it ...and they were right! Everyone's character is perfectly cast and, although I don't recall too many LOL moments, I was thoroughly amused and entertained throughout the movie that just kept getting better and better the longer it ran. This film was just plain fun and, except for a few scary moments, suitable for the whole family!

---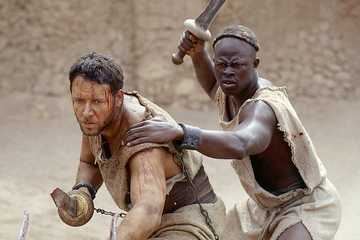 Gladiator [2000]





Upon hearing that he will not rule Rome, Commodus kills his father, Marcus Aurelius, and orders the death of General Maximus, the man that was to rule, as well as Maximus' family. This ought to make Maximus pretty mad. This Ridley Scott film (Alien, Black Hawk Down), although worthy of every award its received (including best picture), it's a very simple revenge story, with no real surprises, taken to an epic spectacle. The acting is fantastic, visually stunning, and the fighting, although shaky at times, is extremely well done. Great film!

---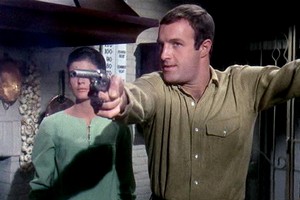 Games [1967]





An eccentric couple and a mysterious woman have a proclivity towards potentially dangerous games ...one of which goes very wrong. I've been a huge fan of this film since I first saw it as a teenager. It seems quite tame up until an incredibly sudden and shocking event that turns the whole story on end. From that point on, the slow pace accentuates the tension, suspense and bewilderment of what is going on right up until the surprising and fatal twist ending. Easily one of the most underappreciated films of the 60s and a life long favorite.

---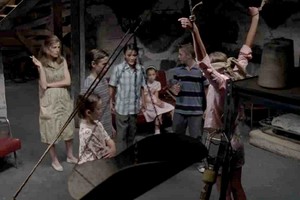 The Girl Next Door [2007]





An extremely painful film about a mid-teen girl and her younger sister being forced to live with an evil Aunt and their equally evil cousins after the death of their parents. Well within the same league as Hard Candy, Misery, and Goodnight Mommy, this is one of those films that is certainly worth a watch but not more than once. There's some real evil going on here and, considering it's based on a real case, I was near tears for these poor girls. Very good film but be ready for it. Brutal!

---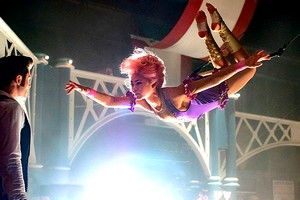 The Greatest Showman [2017]





Musical featuring the biography of P.T. Barnum. I wouldn't normally go to a musical but my wife wanted to see it and far be it from me to pass up a chance to go to the theater. I was supremely surprised how much I enjoyed this film. The music, characters, choreography are brilliant filling the screen with so much excitement, passion, emotion, and just plain fun that P.T. himself would have been profoundly proud. Never been much of one for musicals but of those I've seen, this is the best!

---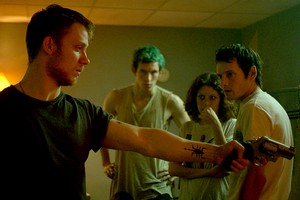 Green Room [2015]






Watch for FREE right now!
A traveling punk band gets a gig at a white supremacist camp. After they witness a murder, they barricade themselves in the green room and the stand off begins. This is a pretty intense ride as things never stop escalating and culminating in a very satisfying climax. Exceptional performances all around ...especially Patrick Stewart who is brilliant, as the owner of the camp and unquestioned leader of the white supremacists, underplaying his role with a terrifying malevolence. Good, edge-of-your-seat thriller!

---
Grave Encounters [2011]





A paranormal investigation show called 'Grave Encounters' decides to do an episode in an abandoned asylum overnight. There are a few movies that use this premise ...some reviewed here (Perdidos, Sanatorium, etc.) but this was one of the first and probably the most terrorizing. There are actually very few jump scares and overt freights. The terror comes from the building itself and the pathetic, out-of-their-depth efforts of so-called 'ghost hunters' as they try to deal with activity that defies logic. Realistic and horrifically well made.

---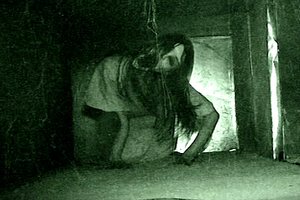 Grave Encounters 2 [2012]





A film student obsesses to find out if the original Grave Encounters was real or fake. Once he's convinced it's real, he grabs some friends and heads off to the old asylum. Whereas the first film used subtlety and suspense to keep you unnerved until the chaos begins, this one hits you early, hard, and repeatedly throughout ...which makes one sort of immune to the scares after awhile. However, despite it's faults, and it's somewhat weird ending, it's still quite a startling thrill ride.

---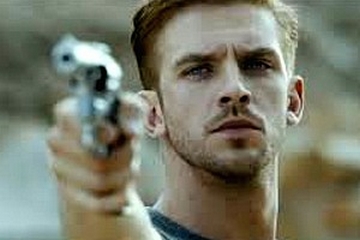 The Guest [2014]





A stranger introduces himself to the Peterson's explaining that he was with their son when he was killed in combat. They invite this unassuming and seemingly harmless soldier to stay for a few days ...not knowing he's a militarily created psychopath. The pacing was pitch perfect in this insidious nightmare of first, unknowingly being protected by a monster and then being confronted by it full force. Stand out performances for both Dan Stevens and Maika Monroe. Magnificent thriller.

---
<< F || Index || H-He >>