Season 12: The Gauntlet [2018]
Netflix
---
&lt Season 11 || MST3K Index || Season 13 >
---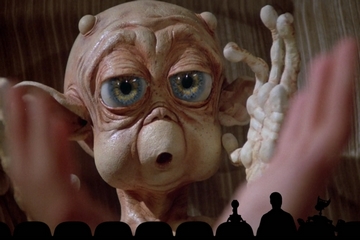 1201 - Mac and Me [1988]


A young boy befriends an alien and they bond over their shared love for family, Coca-Cola, and impromptu dance parties at McDonalds.

I watched this one recently and the last half hour is a riot with riffs being delivered at a breakneck pace that had me rolling with laughter. Very funny stuff - Doc.

---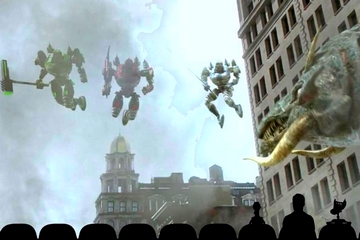 1202 - Atlantic Rim [2013]
aka From the Sea



When giant monsters crawl out of the Atlantic Ocean and attack the Eastern Seaboard the US Government is forced to trust a trio of mischievous soldiers, specialized in piloting gigantic robots, to defend America.

The first movie riffed by MST3K that was produced in the 21st century. The Asylum is known for making incredibly bad knockoffs of big films with ultra-low budgets. This was their answer to Pacific Rim, obviously.

---
1203 - Lords of the Deep [1989]


America's first self-contained undersea laboratory is the pride of the nation, and expectations are high for an elaborate undersea mining operation. What wasn't expected was the inhabitants of an undiscovered world.

This film, directed by Mary Ann Fisher, was the first female directed film riffed on MST3K.

---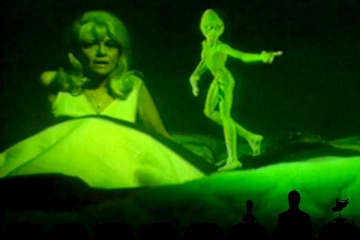 1204 - The Day Time Ended [1979]


Aliens visit the solar-powered house of a middle-class family, and the house is suddenly sucked into a time warp that transports it back to prehistoric times.

---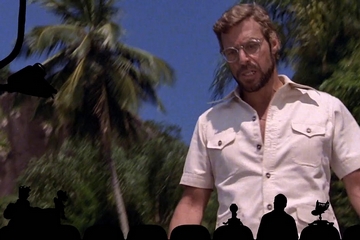 1205 - Killer Fish [1979]


Jewel thieves attempt to recover treasure from piranha infested waters. Mistrust and betrayals happen amongst the gang in the quest for gold.

---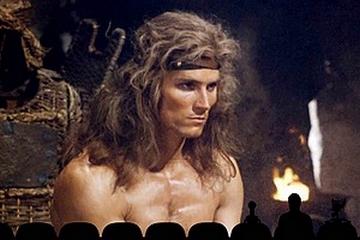 1206 - Ator [1982]
aka Ator, the Fighting Eagle



The son of Torren learns of his heritage, goes to avenge the deaths of his fellow villagers, and rescue his sister/love interest from the evil Dakkar and his spider cult, which includes zombie soldiers and hideous witches. Sounds like a typical Saturday night.

---
&lt Season 11 || MST3K Index || Season 13 > || Psychotronic Movie Review Index