The Avengers Timeline Viewing Order Guide

Part of the Marvel Cinematic Universe
Last Updated November 22, 2023

---
Movie Review Home Page || Alphabetical Movie List || Dr. Nostromo's Home Page
---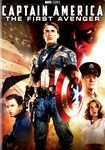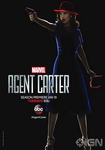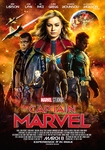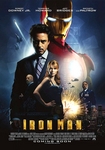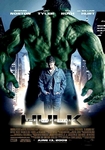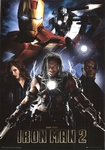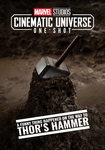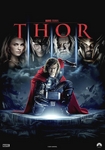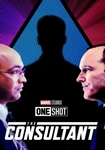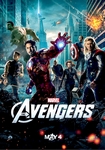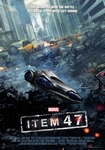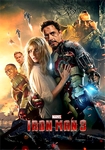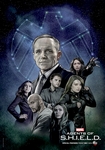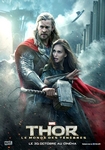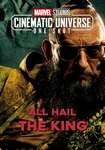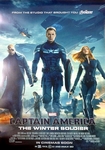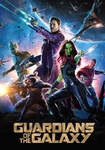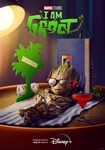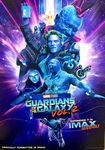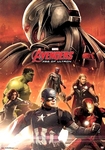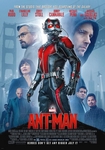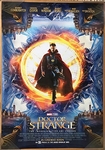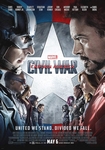 &nbsp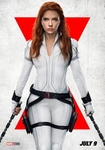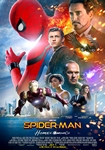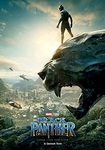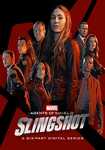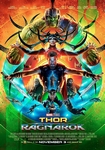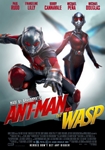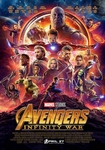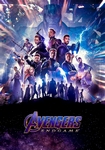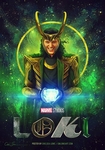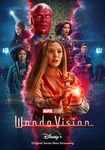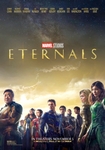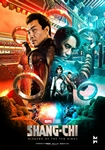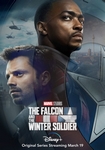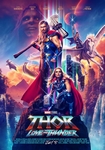 &nbsp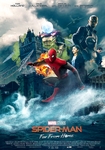 &nbsp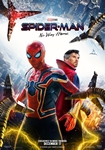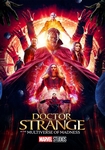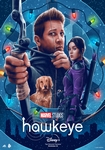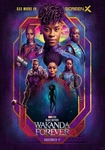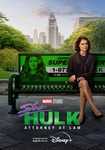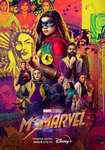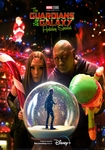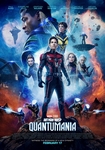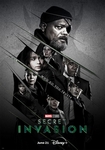 Since the release of Iron Man in 2008, the Marvel Cinematic Universe has developed and grown into epic proportions which now includes over 30 films (and counting) as well as several TV series. The Avengers Timeline is the primary force behind the creation of this universe which includes all the films and primarily the TV series of "Agent Carter" and "The Agents of S.H.I.E.L.D." but several other series are being released now that are directly connected.

This list is presented in the order in which you should view the Avengers timeline and includes the episodes of the related TV series and short films. The date range shown on each entry is the currently established time that the primary story line takes place. It does not include flashbacks, flash forwards, time travel, alternate universe and/or alien planet dates and times. The time range listed is simply the most important dates to consider in relation to the overall timeline. You'll note that some time ranges make it appear that some entries should be viewed before or after other entries but, trust me, watch it in this order to get the full story without ruining any surprises and/or causing any confusion.

This timeline information is based on extensive research conducted by the fans and contributors of the Marvel Cinematic Universe Wiki as well as my personal familiarity with of all the material involved.


---
Captain America: The First Avenger March 9, 1942 - May 10, 1945


Marvel One-Shot: Agent Carter [Short Film] March 15 - 17, 1946
Agent Carter [Seasons 1 & 2] April 14, 1946 - July 27, 1947
Captain Marvel June 10 - 17, 1995



Iron Man February 11 - November 25, 2009


NOTE: Since this was the first film made and released, there was no established timeline for the MCU. Once that timeline was established, it was integrated into it. As such, there are a couple scenes in the film that shows the events taking place in 2008. Just ignore them if you spot them.

The Incredible Hulk April 10 - July 7, 2010


Iron Man 2 April 11 - June 4, 2010


Marvel One-Shot: A Funny Thing Happened on the Way to Thor's Hammer [Short Film] May 31, 2010
Thor May 30 - June 7, 2010


Marvel One-Shot: The Consultant [Short Film] July 6 - 8, 2010
The Avengers April 30 - May 6, 2012


Marvel One-Shot: Item 47 [Short Film] May 10 - 18, 2012
Iron Man 3 December 21, 2012 - January 6, 2013


The Agents of S.H.I.E.L.D. [Season 1, Episodes 1-7] September 8 - November 6, 2013
Thor: The Dark World November 11 - 17, 2013


The Agents of S.H.I.E.L.D. [Season 1, Episodes 8-12] November 16 - December 17, 2013
Marvel One-Shot: All Hail the King [Short Film] December 18, 2013
The Agents of S.H.I.E.L.D. [Season 1, Episodes 13-15] December 28, 2013 - January 4, 2014
Captain America: The Winter Soldier January 8 - 22, 2014


The Agents of S.H.I.E.L.D. [Season 1, Episodes 16-22] January 7 - 20, 2014
The Agents of S.H.I.E.L.D. [Season 2, Episodes 1-2] May 30 - June 3, 2014
Guardians of the Galaxy August 1 - 20, 2014


I Am Groot [5 Short Films] August 20 - October 17, 2014
The Agents of S.H.I.E.L.D. [Season 2, Episode 3] September 18 - 20, 2014
Guardians of the Galaxy Vol. 2 October 17 - 25, 2014


The Agents of S.H.I.E.L.D. [Season 2, Episodes 4-19] December 15, 2014 - April 26, 2015
Avengers: Age of Ultron April 28 - May 28, 2015


The Agents of S.H.I.E.L.D. [Season 2, Episodes 20-22] May 7 - 16, 2015
Ant-Man July 17 - August 5, 2015


The Agents of S.H.I.E.L.D. [Season 3, Episodes 1-10] May 16, 2015 - February 1, 2016
Doctor Strange February 2, 2016 - January 20, 2017


The Agents of S.H.I.E.L.D. [Season 3, Episodes 11-18] March 15 - April 29, 2016
Captain America: Civil War May 3 - June 26, 2016


The Agents of S.H.I.E.L.D. [Season 3, Episodes 19-20] June 20 - 27, 2016
Black Widow June 24 - July 10, 2016



Spider-Man: Homecoming May 24 - September 28, 2016


NOTE: Opens with flashbacks going back to May, 2012, right after the Battle of New York. Then a HUGE blooper occurs that is the joke of many an MCU fan. After this flashback sequence, a placard is displayed saying "8 Years Later". This is absolutely incorrect and throws the events of this film completely outside the timeline. It should say "4 Years Later", as it takes place in 2016 within the dates shown above ...not 2020.

The Agents of S.H.I.E.L.D. [Season 3, Episodes 21-22] June 28 - December 15, 2016
Black Panther June 29 - October 6, 2016


The Agents of S.H.I.E.L.D. [Season 4, Episodes 1-8] March 18 - April 13, 2017
The Agents of S.H.I.E.L.D.: Slingshot [6 Episode Web Series] April 13, 2017
The Agents of S.H.I.E.L.D. [Season 4, Episodes 9-22] April 13 - May 12, 2017
The Agents of S.H.I.E.L.D. [Season 5, Episodes 1-4] May 12, 2017
Thor: Ragnarok November 18, 2017 - May 29, 2018


The Agents of S.H.I.E.L.D. [Season 5, Episodes 5-13] May 12 - December 19, 2017
Ant-Man and the Wasp April 29 - May 31, 2018


The Agents of S.H.I.E.L.D. [Season 5, Episodes 14-22] May 17 - 31, 2018
Avengers: Infinity War May 30 - 31, 2018


The Agents of S.H.I.E.L.D. [Season 6] June 27 - July 5, 2019
The Agents of S.H.I.E.L.D. [Season 7] July 5, 2019 - October 17, 2020
Avengers: Endgame June 21, 2018 - October 30, 2023



Loki [Seasons 1 & 2] During and shortly after Endgame Season 2 *NEWLY ADDED*
NOTE: Loki jumps around in the mulitverse so there's no set time period this takes place in. However, for purposes of the veiwing order, watching it here is as good a place as any. In fact, some of the events and concepts to follow are initially introduced here. In fact, the whole timeline becomes quite Multverse oriented after Endgame.

What If...? [Season 1]
The 'What If..' animated series is not part of the actual Avengers timeline but rather it depicts alternative versions of events that have occurred within the timeline. The reason I've placed it here in the timeline, however, is because, if you wish to see it, you'll want to see it after 'Loki' as much of the central focus of 'What If...' is based on a character introduced in 'Loki'. It's not required but it'll take on a different dimension if you fully understand the character.

WandaVision [Mini-Series] October 31 - November 10, 2023
Eternals November 11, 2023 - January 21, 2024


Shang-Chi and the Legend of the Ten Rings March 27 - April 10, 2024


The Falcon and the Winter Soldier [Mini-Series] April 16 - June 6, 2024
Thor: Love and Thunder February 22 - September 25, 2024


Spider-Man: Far from Home June 20 - July 7, 2024


Spider-Man: No Way Home July 7 - December 10, 2024


Doctor Strange in the Multiverse of Madness November 23 - December 6, 2024


Hawkeye [Mini-Series] December 19 - 25, 2024
Black Panther: Wakanda Forever April 26 - May 19, 2025



She-Hulk: Attorney at Law [Mini-Series] November 30, 2024 - August 27, 2025
Due to the extensive inclusion of the character of Daredevil in this series, I may include the New York based series later. These would include Daredevil, Iron Fist, Jessica Jones, Luke Cage, The Punisher and The Defenders. We'll see if they continue to be an important part of the Avengers timeline in the future.

Ms. Marvel [Mini-Series] March 12 - June 23, 2025
The Guardians of the Galaxy Holiday Special December 19-25, 2025
Guardians of the Galaxy Vol. 3] Early 2026

*NEWLY ADDED*
Ant-Man and the Wasp: Quantumania July 21 - August 17, 2026

*NEWLY ADDED*
Secret Invasion [Mini-Series] November, 2026 *NEWLY ADDED*


---

The following future releases will be placed in the timeline once they've been released and their location within the timeline has been verfied.

Feature Films Planned To Be Released Within a Year
The Marvels - Released. Will be included in the timeline soon.
Deadpool 3 [July 26, 2024]
Captain America: Brave New World [February 14, 2025]

TV Series' Planned To Be Released Within a Year
What If...? [December 22, 2023]
Echo [January 10, 2024]
Agatha: Darkhold Diaries [Late 2024]
Ironheart [TBA]
Daredevil: Born Again [TBA]


---

The following are the TV Series & Specials that officially take place within the Marvel Cinematic Universe (along with their release year) but do not directly affect the Avengers timeline... except, perhaps, for the occasional cameo and/or reference to events going on in other places within the MCU. If a major connection is established in the future, I'll move them into the main timeline.

Cloak & Dagger [2018]
Daredevil [2015]
The Defenders [2017]
Helstrom [2020]
Inhumans [2017]
Iron Fist [2017]
Jessica Jones [2015]
Luke Cage [2016]
Moon Knight [2022]
The Punisher [2017]
Runaways [2017]
Werewolf by Night [2022] - 2022 MCU Halloween Special


---

The following are Sony / Columbia Pictures productions of Marvel characters. Up to this point, Spider-Man is the only Sony / Marvel character officially part of the MCU. Although the following films are not officially part of the MCU, the mid and post credit scenes indicate that they may be part of the MCU at some point.

Personally, I think that's unfortunate. With the exception of the aforementioned Spider-Man films, Sony's version of Marvel characters have proven to be somewhat inferior efforts when comparted to Marvel Studios and I sincerely hope that dragging them in the MCU does not cause more harm than good.

Morbius [2022]
Venom [2018]
Venom: Let There Be Carnage [2021]


---