B-Bk

---
<< Ao-Az || Index || Bl-Bn >>
---
---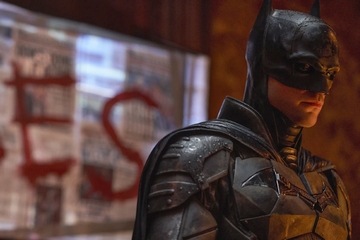 The Batman [2022]





Batman finds himself at odds with the Riddler while having to deal with mob bosses and corrupt city officials. Sorry to say it but this felt like a serious crime procedural that they threw a bunch of DC characters into and called it a Batman movie. Running 3 hours, with no humor, and only a couple good action scenes, this was solidly the most dramatic version of Batman with him coming off more as the Punisher. Acting was exceptional and it kept me entertained but it never felt authentic as a Batman movie and it's already becoming forgettable.

---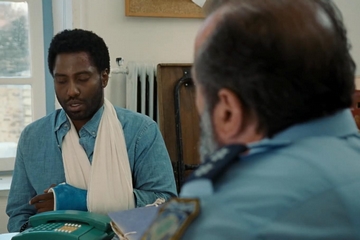 Beckett [2021]





A couple's romantic vacation in Greece is fatally interrupted with a car accident in a small village. The girlfriend is killed and, mysteriously, the police want the boyfriend dead. This is basically just a long distance chase across Greece to Athens in an attempt to get to the U.S. Embassy. Far too much time is spent on just frantically running around and on making sure we're aware that our hero is in both physical and emotional anguish. The in-between moments were fine if not sorta mediocre. Overall, I've seen better but it was generally entertaining and I liked it.

---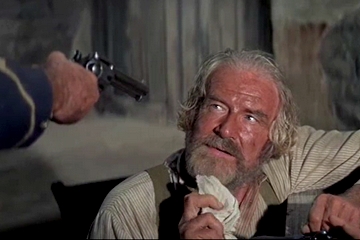 Bandolero! [1968]





When a man finds out his brother is about to be hanged, he poses as a hangman to break him out. What follows is a chase into Mexico where the good guys, the bad guys and the bandits all duke it out. James Stewart, Dean Martin, George Kennedy and Raquel Welch, along with a good supporting cast, take a run-of-the-mill western posse chase film to the next level with solid, well developed characters, a good dose of the old western action, and threw in a couple really good jokes for good measure. Well above average for the usual 60's western fare. Popcorn ready.

---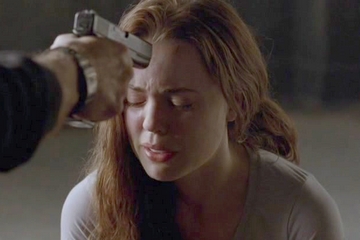 The Betrayed [2008]





A woman and her son are kidnapped and told they'll die if they don't tell them where her husband has hidden $40 mil and she doesn't have a clue. The film has some logic issues and it's rather contrived at times - mostly to give it padding - but it also has Melissa George & Oded Fehr and, as a big fan of both, they did a wonderful job and pulled this off rather nicely. The last 30 mins was tense with lots of twists and turns and, despite it's issues, it all played out quite well. Really good psychological thriller if you don't expect too much and just roll with it.

---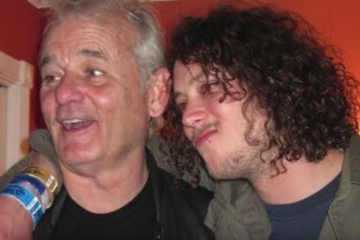 The Bill Murray Stories: Life Lessons Learned... [2018]





This doc attempts to find out if all the stories of Bill Murray just showing up at random places is true or not. As we find out along the way that they are true - washing dishes or playing the tambourine at parties he just shows up at, Impromptu bar tending, playing kickball in a neighborhood field, having his picture taken everywhere - we should all pay attention to the message being said in all this... life is fun! Grab it with both hands and party because "nothing else matters". My only gripe is with the filmmaker - he could be quite annoying - but this was fun!

---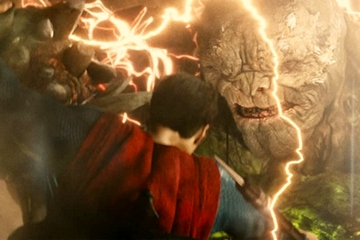 Batman v Superman: Dawn of Justice (Ultimate Edition) [2016]






Batman has a grudge against Superman for grievances caused in Superman's battle with Zod. The last hour finally drew a Good rating out of me as it was exciting, tense and loaded with spec fx as it should be for a superhero action adventure. But the first two hours... I wasn't bored but 3 hours isn't necessary for this story, everyone was angry the whole time and the entire film was humorless with simplistic dialog, jumps to scenes without clue or context forcing me to catch up far too often, and deplorable casting for Lex Luther ...more jerk than fiendish.

---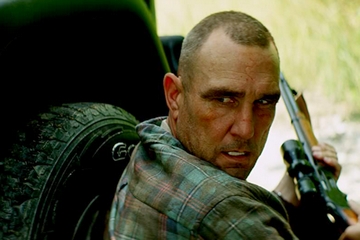 The Big Ugly [2020]






Watch for FREE right now!
A deal between a London gangster and a W. Virginia oilman goes south when the oilman's son can't stay away from the gangster's henchman's girlfriend. This is not so much a crime thriller as it is a solid character drama with some excellent writing and outstanding acting. Not all that much happens, overall, and it has its plot holes, but the characters were extremely compelling making one stay with it to see happens next. The ending wasn't what I expected but it works. My main complaint was the choice of music in the film ...maybe that's just me.

---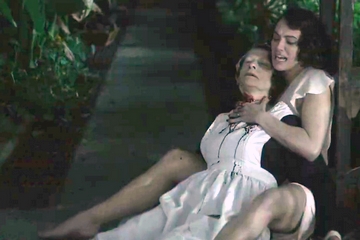 The Banishing [2020]





A pastor, his wife and step-daughter move into a new home that has a gruesome past. If you're looking for a creepy, scary horror movie, this isn't it. Although the story is told in a supernatural setting, this is, most certainly, a character driven psychological drama. Yes, it's slow but the writing and acting are exceptional and it had me fully engaged throughout. It's quite flawed, though, forcing me to question a few points like... what is the Bishop's motives? His actions precipitate this mess but it's never really clear why he's doing it? Ends with a dud, as well.

---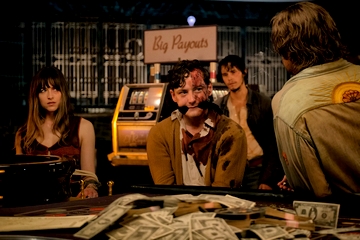 Bad Times at the El Royale [2018]





Well past its prime, the El Royale Hotel plays host to a group of guests having a really bad night. The trailer makes it look like a madcap comedy. It is not. It's a serious study of extremely multi-layered characters with their differing personal agendas becoming a collage of confusion, chaos and catastrophe that few films can even hope to aspire. Everything about the film works on several levels and it's all done with an underlying sardonic wit that forces a smile on the viewers face despite the bloodshed. Coen Brothers seen nodding their heads approvingly.

---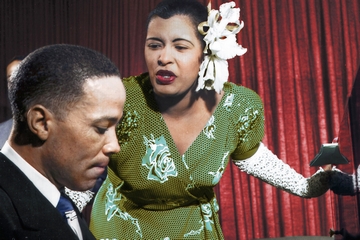 Billie [2019]





A documentary primarily of the life and works of Billie Holiday, arguably the greatest female jazz singer that's ever lived, and secondarily on Linda Lipnack Kuehl, who spent much of her life documenting Billie's biography through hundreds of hours of research and taped interviews and who died mysteriously in 1978. Much of Linda's research is what makes up this film ...which is really quite dark. Despite the wonderful music she produced, this is not a happy documentary being a brutally honest depiction of her tragic life full of drugs, sex and abuse.

---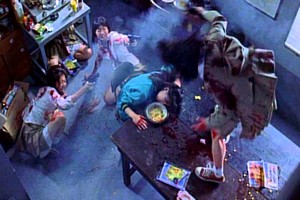 Battle Royale [2000]
aka Batoru rowaiaru







Watch for FREE right now!
A Japanese film about a government sanctioned contest where a 9th grade class is dropped on a deserted island and the last one alive gets to go home. I found the film to be quite entertaining partly because it was exactly what I expected it to be ...a well above average example of the "last-man-standing" concept. Much better than most, it presents a good deal of satire along with being quite bloody violent. The characters were quiet colorful, each with their own personality, baggage and angle of attack. Good stuff. Let the slaughter begin!

---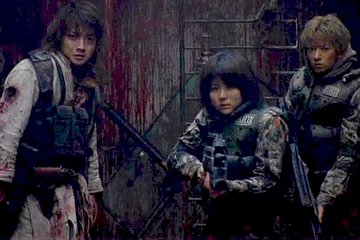 Battle Royale II [2003]
aka Battle Royale II: Requiem / Batoru rowaiaru II: Chinkonka







Watch for FREE right now!
A 9th grade class is sent to an island as some sort of military operation where they... ah, who cares? The filmmakers took everything that made the first film work so well and threw it away. We have warfare filmed with close up shaky cameras and no visual references to determine exactly what's going on. Then they would suddenly stop all fighting to have a protracted overly dramatic death scene. There's a 45 min stretch, badly philosophizing and pandering to our emotions, that could have been completely removed and the ending was sentimental mush. Blah!

---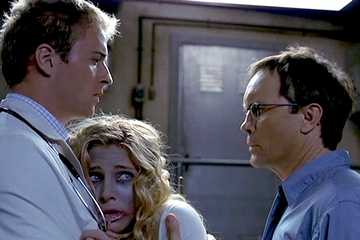 Beyond Re-Animator [2003]






Watch for FREE right now!
After one of his experiments escapes and kills a young woman, West is sent to prison. 13 years later, the new prison doctor and West begin a new round of re-animation experiments. The writing is lacking in this one in the area of good lines and lively conversation and there's a few scenes where the acting is actually painful to watch. But, overall, the story is well paced, logical and the gory visual gags are priceless ...especially the last 30 mins where absolute chaos takes hold and nothing is sacred. Wonder if there will ever be another sequel.

---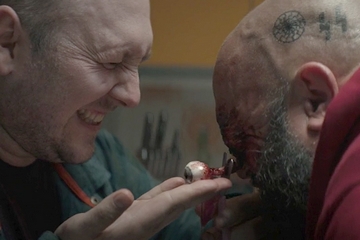 Becky [2020]






Watch for FREE right now!
Escaped convicts invade an isolated home to collect a hidden key. They didn't count on Becky ...an angry, vindictive little girl who is not going to stand down. First of all, the girl's unforgiving and relentless assault on her perpetrators is something we're all going to cheer for. On the other hand, this is a young girl (played to perfection by Lulu Wilson) and the level of anger and violence she demonstrates, even before and after the events, is rather disconcerting. Gruesome, exciting action if you can put aside the somewhat troubling moral implications.

---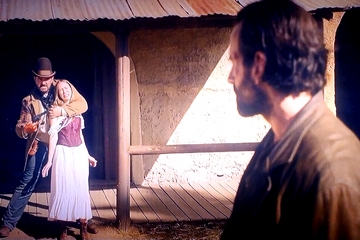 Badland [2019]







Watch for FREE right now!
A detective from Pinkerton is tasked with hunting down 3 Civil War criminals. Although beginning as a spaghetti western gunslinger affair, the film is first and foremost a melodrama ...and a really slow one at that. Excellent acting with likable characters, well-written dialog, and an authentic presentation of the life unfortunately can't overcome the ponderously long scenes of talking and overly cliche scenarios. The infrequent gunfights were ok but nothing special solidifying the fact that this film is all about the people ...very slow, long-winded people.

---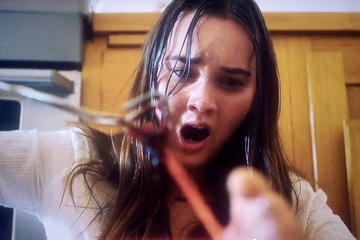 The Beach House [2019]





Bordering on cosmic horror, a young couple go to a beach house owned by the young man's father only to find out a couple of his dad's friends are also there. As the two couples get acquainted, inexplicable things begin to occur and it's getting worse by the minute. This film had me on edge from the start, intolerably so, especially the first half where nothing is really happening but that gradual descent into something horrible is also the movie's strength. The ending will not be liked by some but I thought it fell perfectly in place. Good job!

---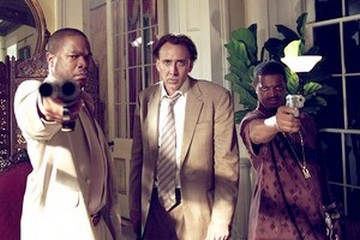 Bad Lieutenant: Port of Call New Orleans [2009]






Watch for FREE right now!

I like Nicolas Cage but there's some roles he's just not suited for. For me, this was one of them. Slow and ponderous story about a detective - who becomes corrupt and addicted to drugs after a stupid accident broke his back - that never feels authentic.

---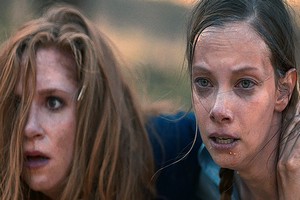 Bastard [2015]





Had a good opening that caught my attention but didn't really do anything with it and the end was just silly. In between, 75% listening to boring, unlikable characters and 25% unpleasant gore. I don't have anything against gore - as you've probably noted - but this was just gore for the sake of shoving it in the viewer's face as if to say, "Look! Isn't this gross?". No camp, class or style. This is one of those movies where I just couldn't wait for it get over with.

---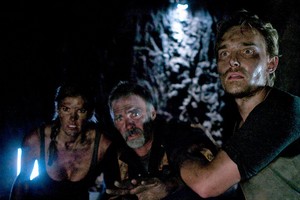 Beneath [2013]






A group of coal miners get trapped in a collapse - including a woman who wanted to share her father's last day on the job. Then really strange things start happening. I'll start off by saying that this isn't a bad movie ...it just doesn't offer anything beyond what you'd expect once you buy the idea that the tainted air is probably causing everyone to hallucinate. It maintains it's tension and claustrophobic feel making it a skin-crawler but not a whole lot beyond that.

---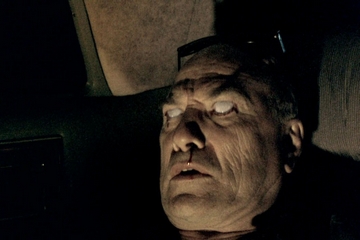 Banshee Chapter [2013]






Watch for FREE right now!
When a friend - who is writing a book on secret CIA experiments in the 60's using a chemical called MK-Ultra - disappears, a journalist begins her own investigation with horrible consequences. Do the chemicals just create hallucinations or do they open doors best kept closed? This film has the best adrenaline rush moments that I've had in quite some time. The tension is palatable, the performances and dialogue are excellent and the story is cerebral, complex and gripping. Lovecraft fans will like this one. Bravo!

---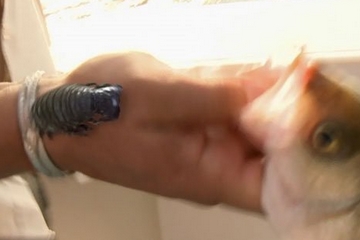 The Bay [2012]






A mockumentary centering around the July 4th celebration in Claridge, Maryland where, before the end of the day, most everyone would die from a parasitic creature growing in Chesapeake Bay. As a horror movie veteran, I'm pretty thick skinned but this film terrified me. Barry Levinson's (Homicide: Life on the Street) direction was so well done, this could pass for any news documentary. That, and the knowledge that this could really happen, makes it all the more frightening. I had nightmares after watching this film ...I don't recall the last time that happened.

---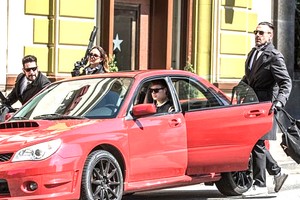 Baby Driver [2017]





A young man uses his exceptional driving talents to pay off a debt to a master criminal. Unfortunately, he begins to fall in love about the same time things get out of hand. Ansel Elgort did an exceptional job portraying the original and quirky Baby, the driver. The acting was great all around making the characters complex, colorful and well fleshed-out, the story was excellent and the driving action was some of the best I've ever seen. Very fun movie.

---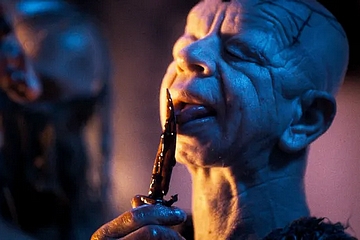 Baskin [2015]






A 5-man police team receives a backup call and walks right into hell. This Turkish film really makes no sense to speak of and the filmmaker's overall concept is so loosely defined that there's really no reason to try to make sense of it. But the film is so visceral and so primal and so weird that I just loved it! Word of warning, though. There's some really ghoulish stuff going on here so, seriously ...make sure you're up for it. The music is broodingly dark and chilling, as well ...reminiscent of the Goblins.

---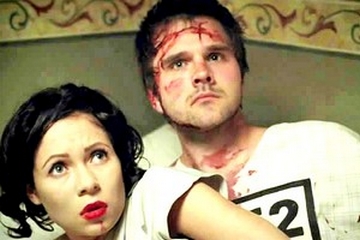 Bedlam [2015]





George checks himself into a psychiatric hospital as he believes he's experiencing the same mental problems as his mother and grandmother. He has no idea how bad things are about to get. I believe the filmmakers were shooting for an artful and/or stylized approach to this film but, unfortunately, it comes off as disjointed and unpleasant. It seems to have a beginning and a climax and the time in between is filled with one set of tortures after another. Had a similar feel as Salo ...without the overt obscenities.

---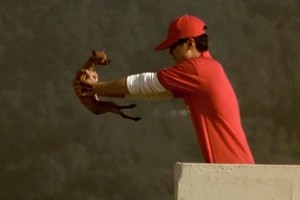 Barking Dogs Never Bite [2000]
aka Flandersui gae







Watch for FREE right now!

A Korean comedy that centers around the killing and eating of neighborhood dogs. I was not amused.

---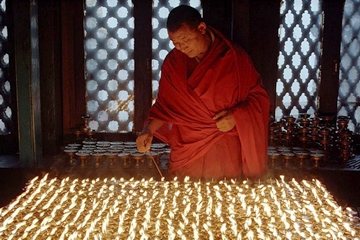 Baraka [1992]






Watch for FREE right now!

A film of sound and imagery bookended with religious and cultural symbolism and ritual mixed in with gorgeous visions of nature in action. In between, a lot of ground is covered including industry, poverty, ancient civilizations, war, and chickens. It's amazing how a film with no spoken words, actors or story can illicit so much emotion and food for thought ...as well as hypnotize. Fascinating!

---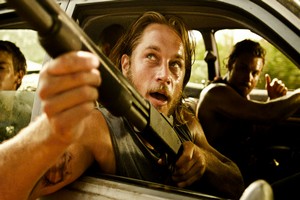 The Baytown Outlaws [2012]
aka The Baytown Disco






Three redneck brothers, who usually work for the local Sheriff cleaning out the other criminals in their own special way, decide to do a job on their own and end up getting chased by a variety of colorful characters. I'm sure their intention here was to make a cultish shoot 'em up like The Boondock Saints or From Dusk Till Dawn but they were only partly successful. It's a very entertaining film, the characters were great and it was loaded with wit and humor. It just didn't give us anything new along those lines to get too excited about.

---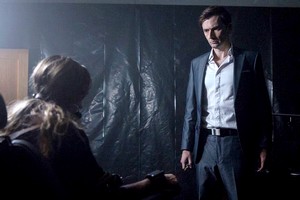 Bad Samaritan [2018]






Watch for FREE right now!
A house thief finds a woman chained up in a chair and no one will believe him making this film incredibly frustrating. This kid is a thief who gains nothing by going to the police with this story and no one believes him, the FBI dismisses him, his girl friend hates him, any that do believe (absurdly few) don't care. Everyone is stupid in this film but, apparently, the kid is smart enough to find this serial killer, in a few hours, that the FBI has been unable to find for years. Check your brain at the door as this contrived mess defies logic.

---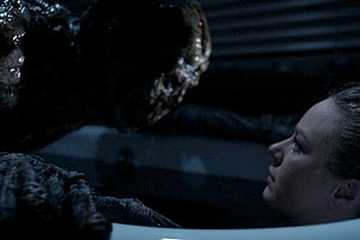 Be Afraid [2017]





A basic boogeyman story - once again using sleep paralysis as the gimmick - made by masters of dragging things out. Once we've established that people in a town are being haunted by dark spirits (who are never explained) that take their kids away, nothing else much happens until we get to an ambiguous, non-climatic, severely downbeat ending. Yeah, be afraid. Be very afraid of the time you give up watching this depressing snoozer. Warning: Obligatory bathtub scene enclosed.

---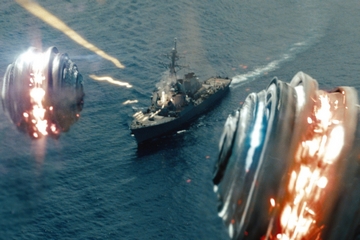 Battleship [2012]






Earth is invaded by an alien race and the only thing in their way is 3 destroyers. This is a major guilty favorite of mine. It's exciting, fun, full of colorful characters, simplistic but snappy dialogue, and some eye-popping special effects and battle scenes that will keep you firmly on the edge of your seat. Based on the board game, it's in no way scientifically accurate or logical but it doesn't matter. This film intentionally wants you to sit down, strap in, shut up, and hang on. If that's all you expect, you'll love it!

---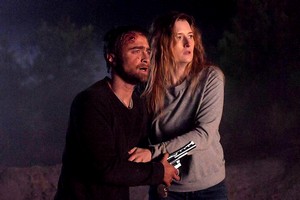 Beast of Burden [2018]





A drug smuggler is making his last flight over the border to finance a cure for his wife's cancer. Practically the entire film takes place inside the cockpit of the small plane as our pilot is harassed by drug dealers in one ear and the DEA in the other ...which struck me as counterproductive, actually. May have been a nice gimmick if handled properly but in this case, the guy is totally unlikable and a self-proclaimed loser ...which is true. So why would we care if he succeeds or not? This makes for one long, boring plane ride.

---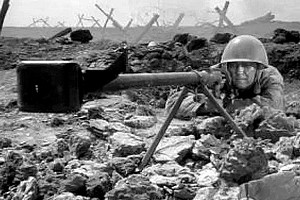 Ballad of a Soldier [1959]
aka Ballada o soldate






A Russian soldier on the front line in WWII earns a few days leave to go see his mother after single-handedly taking out 2 German tanks. The entire film is about his travels back home - mostly on a train in a hay car with a girl - and, as such, is pretty darn dull and uneventful. It was also quite over-melodramatic but that can most likely be attributed to the style of Russian war films made in the 50's. Nearly all the action of the film is contained in the trailer so if you're looking for a "war" film, this ain't it. But it is an artful and well made drama that I liked despite my issues.

---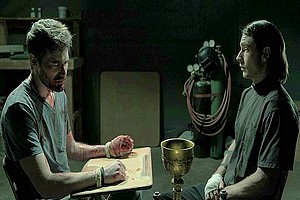 The Basement [2018]






Watch for FREE right now!
A man is kidnapped and strapped to a chair in a basement by a nut who torments him as different personalities all night long. I'm not sure who was more tortured, the man strapped to the chair or me having to sit through this vapid excuse for a psychological thriller. The antagonist is miscast as there was no apparent change in his personality whether he be dressed as a clown or priest or mother making him totally unconvincing as a psycho. Everyone else was uninteresting, the dialogue was dull and the surprise ending was stupid. *shaking head*

---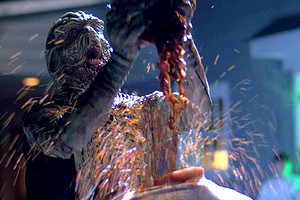 Bad Blood: The Movie [2016]







Watch for FREE right now!
Unauthorized experiments using a liquid extracted from frogs turns people into repulsive werefrogs that likes to tear other people apart. I understand this is an amateur, low budget film and I tried to give it some credit for that but, boy ...this was ugly. The writing is third grade level at best, I was embarrassed for the actors, the film spent far too much time on things that did not matter and, overall, it just stunk. The creature was delightfully disgusting and some of the gore gags were cool but that's the best I can say for it.

---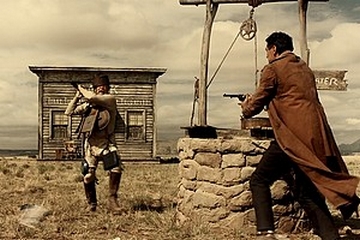 The Ballad of Buster Scruggs [2018]





An anthology of western stories brought to us by the Coen Bros. With me, I either love or hate anything the Coen brothers make. In this, the first two stories were quirky, humorous, exceptionally fun entertainment which served to set me up for a big fall as it was all downhill from there. The next two stories were long-winded affairs with unsatisfactory endings. The next one was a wonderful 'romance on a wagon train' story whose ending was so sad, it rendered the whole thing pointless and the last story was just annoying. Works for many ...didn't work for me.

---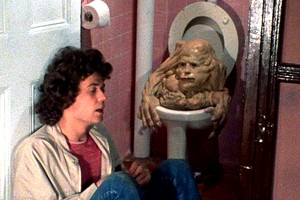 Basket Case [1982]







Watch for FREE right now!
A young man, and his now detached Siamese twin brother that he keeps in a basket, travel to NYC to exact revenge on the doctors that separated them. This comedy, gore fest has low budget written all over it. The acting is abysmal but the more you watch it, the more you realize it's like that by design. The filmmakers knew exactly what they were doing and had absolutely no illusions about what they were making. As a result, this goofy, gory, hilarious farce is super entertaining with a few really good laughs.

---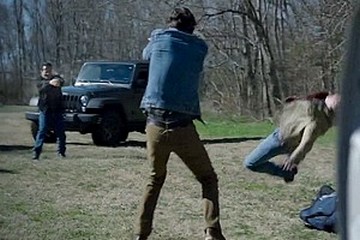 Backtrace [2018]






Watch for FREE right now!
Of the 3 men who robbed a bank and hid the money, two are killed and one suffered a shot to the head that left him with no memory. This movie is just bland. The opening shootout was exciting but that was the highlight of the film. The rest is just people going through the motions of a weak script and lifeless directing. The climax was just everyone running around shooting guns with few stunts and no choreography or pizzazz. Sylvester's role was limited to walking around and looking busy until he had to shoot someone.

---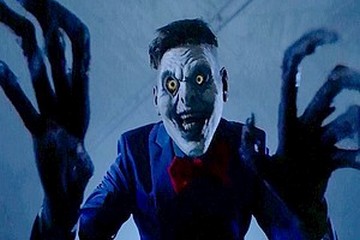 Bedeviled [2016]






Watch for FREE right now!
After a friends mysterious death, 5 students download a phone app that opens a door for a malicious being. This film is just plain fun! It never really provides the exposition to clearly describe what's happening and the tricks they try at the end to resolve the problem went over my head ...not to mention a couple of serious plot holes. But the characters were real and intelligent, they behaved exactly like you'd expect them to, and the highlight of the film, Mr. Bedeviled, was nothing short of supreme entertainment. Guilty favorite.

---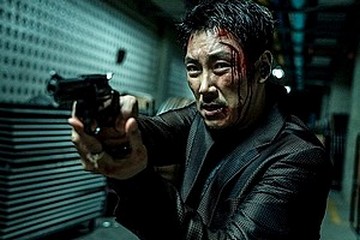 Believer [2018]
aka Dokjeon







Watch for FREE right now!
An obsessed task force commander forces a survivor of an explosion to help him find a Mr. Lee, a faceless and illusive drug lord. Excellent story involving some very interesting characters. Not so much an action thriller as it is a drama with some good action sequences, shootouts, and choreographed fights. The ending is about as ambiguous as it gets and, taken in context with the rest of the film, you'll either love it or hate it. I'm still sitting on the fence, myself, but it's a very good film.

---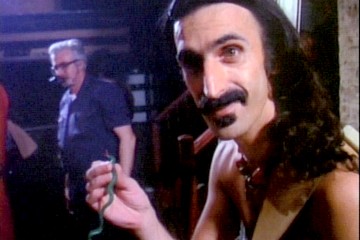 Baby Snakes [1979]




An excellent slice of musical history from the late 70's featuring one of the greatest composers of the 20th century, Frank Zappa. Mostly stage footage from a series of Halloween concerts in New York - which includes a great sampling of incredible musicianship, irreverent comedy, total insanity, and a few solos from one of the greatest guitar players ever - and also includes a lot of strange backstage shenanigans and a huge chunk of some totally bizarre claymation by Bruce Bickford. Three hours you'll never forget.

---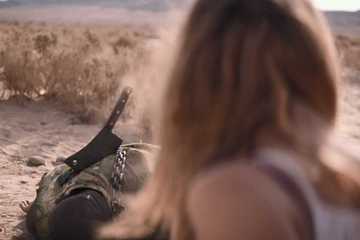 The Bad Batch [2016]





Labeled a "bad batch", a girl is exiled to an area of desert wasteland where she has to learn to survive among the other bad batchers. What an incredibly boring film. With unnecessary scenes, full of uninspired dialogue, there's no action, no energy, no humor, no personality, and no tension. Even Jason Momoa and Keanu Reeves are flat, dull and unlikable. The main protagonist (Suki Waterhouse) came off as a complete airhead that wouldn't know a logical thought if it bit her. Not even the kid was worth a mote of emotion. Truly a desolate wasteland.

---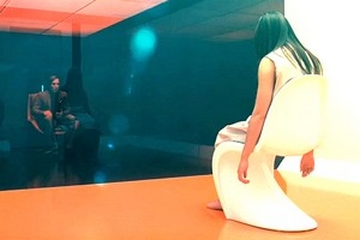 Beyond the Black Rainbow [2010]






Watch for FREE right now!
I'd give you an idea of what this movie is about but I wouldn't know what to say as I have no idea. Ponderously slow with hardly any exposition, you'd think I would have really disliked it ...but I didn't. Surrealistically stark and sterile, yet strangely beautiful and colorful, it was like walking through a dream straight out of THX 1138. Even though I was finding it very difficult to make sense of any of it, I was thoroughly hypnotized right up to the very end. What a long, strange trip this was.

---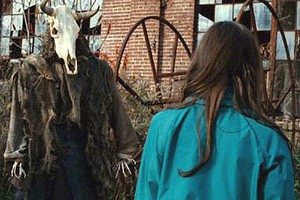 Bereavement [2010]
aka Malevolence 2: Bereavement







Watch for FREE right now!
A delusional psychotic kidnaps a boy, who can't feel pain, and trains him on how to slaughter women. In the meantime, a 17-year-old girl is forced to move to her Uncle's because of the death of her parents. When the two stories meet, everyone becomes really stupid and the movie pulls out one contrived scene after another. Neither characters nor the movie itself have any personality whatsoever ...there is just nothing interesting here. Oh, watch the scar on the kids face ...or the lack thereof depending on the scene.

---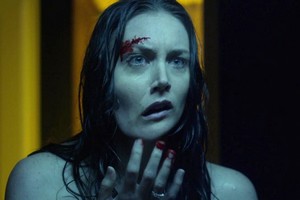 Bethany [2017]






A woman inherits her childhood home from her deceased mother ...and her imaginary friend appears to still be living in the wall. This movie was one very long sequence of not-all-that-scary scenes, one right after another, without any progression to the story. Finally they progress into the ending which, weirdly enough, was sick, sad and silly all at the same time.

---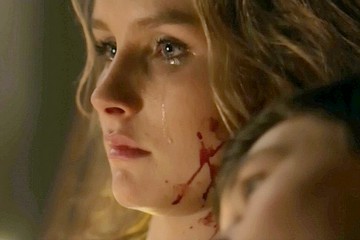 Better Watch Out [2016]






A babysitter and her charge appear to be under attack from an intruder during the Christmas Holidays. I thought this was going to be a typical 'survive the night' style film and kudos for taking us solidly down that path and then making a sudden turn into totally unfamiliar territory. Although presented somewhat light in tone (obviously shooting for the PG crowd, even though it got an R, probably for language more than anything else), this movie is both very unnerving and seriously funny on so many levels ...lots of LOL moments while cringing. Great job!

---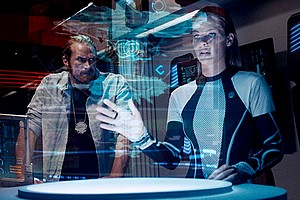 Beyond White Space [2018]






Watch for FREE right now!
Moby Dick with the whale being a mammoth dragon guarding an area known as White Space. Lots of space action, cool creatures and high tech eye candy so I certainly wasn't bored. However, space physics were readily thrown out the window when inconvenient, the characters were illogically motivated with all the wrong goals, and the way the story played out was an absolute mess. Seeing the anticipated area beyond white space in the final seconds, was terribly anti-climatic ...albeit not entirely unexpected.

---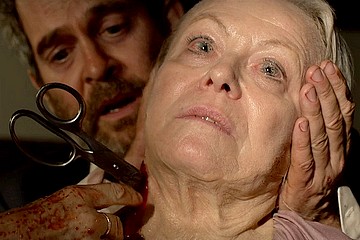 Bird Box [2018]





Seemingly without explanation or purpose, malevolent beings appear worldwide and anyone who looks upon them are compelled to commit suicide or driven mad, forcing others to look upon how beautiful they are. Sticking true to the premise, as viewers, we are never shown the beings (except in drawings) making them all the more mysterious. However, not all that much happens with much of it being rather repetitive making the whole thing rather dragged out. Compressing the story by 30 mins would have gone miles in giving it some needed energy. Not bad, though.

---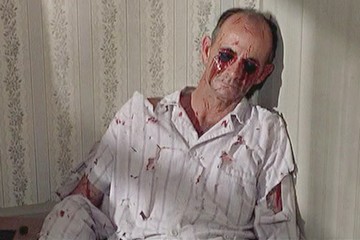 The Birds [1963]





There's a reason this quite often tops horror and monster lists, along with Jaws. The enemy is real; we're surrounded by them ...and this film is a terrifying example of what may happen should they decide to fight back. Nearly 60 years old, the film is still quite effective. Some of the spec fx are quite dated but still put to excellent use, along with the acting, to create a real sense of dread that Hitchcock is famous for. If you're looking for a good dose of vintage terror, this is a good one. Also, I've lived in this area for over 50 years so seeing all the familiar territory is a real treat.

---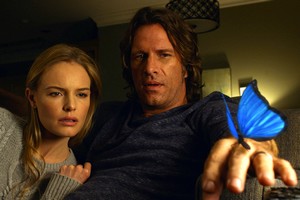 Before I Wake [2016]





A couple (who recently lost their own child) are approved to be foster parents for a child about the same age who's had a very strange past. The illogic of grieving parents getting approval to raise a foster child not withstanding, what we have here is a remarkably well told story of dreams, guilt, and a child's view of the world. Pacing was an issue in that more time was spent trying to scare the viewer than time spent trying to find a solution but overall, a creepy yet very personal and touching film that I found extremely entertaining.

---
<< Ao-Az || Index || Bl-Bn >>