Season 9 [1998]
Sci Fi Channel
---
&lt Season 8 || MST3K Index || Season 10 >
---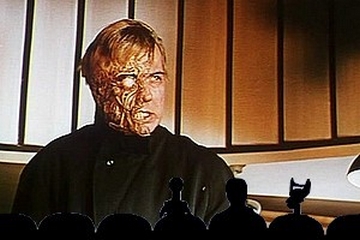 0901 - The Projected Man [1966]

A scientist experimenting on himself with matter transference from place to place causes one side of his body to become hideously deformed and instantly lethal to anyone it touches.

London's Battersea Power Station, most famous for appearing on the cover of the Pink Floyd album "Animals", can be seen in this film. This episode contains a couple other Pink Floyd references, as well.

---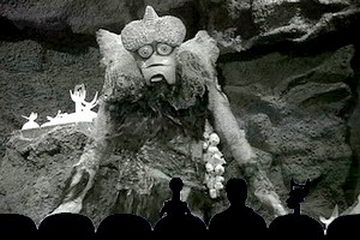 0902 - The Phantom Planet [1961]




After an invisible asteroid draws an astronaut and his ship to its surface, he is miniaturized by the phantom planet's exotic atmosphere.

This film features the big-screen debut of Richard Kiel ...later to become a big star in Eegah and The Human Duplicators.

---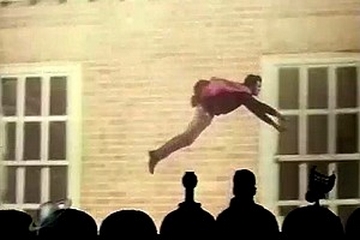 0903 - The Pumaman [1980]





Low-budget film about a young man given a mystical medallion by an Aztec shaman, in order to become a puma-empowered champion like his father before him. He also flies funny.

This episode is in the top ten fan favorites list.

---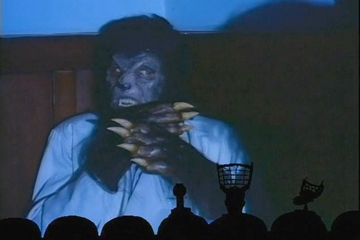 0904 - Werewolf [1995]




Unscrupulous archaeologists try to take advantage of an outbreak of lycanthropy prompted by the discovery of a werewolf skeleton in the Arizona desert.

This was the episode Sci-Fi Channel submitted for Emmy consideration. It was not nominated. Snobs! The final credit sing-a-long is a riot. "Did he just honk"?

---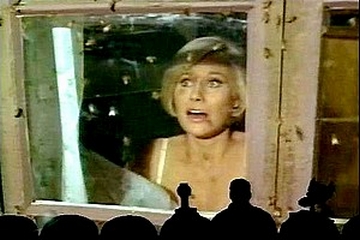 0905 - The Deadly Bees [1966]

Trouble strikes when an exhausted pop singer, sent on a vacation to a farm, realizes that the farm's owner grows deadly bees.

Guitarist Ron Wood (Faces, Rolling Stones) can be seen, before he was known, at the beginning of the movie on the far right in the band. The film was nominated for the Most Badly Bumbled Bee Movie of All Time. It lost to The Swarm.

---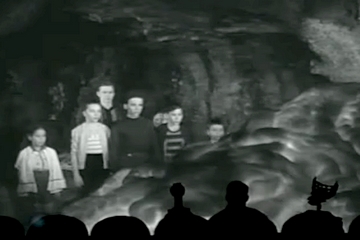 0906 - The Space Children [1958]

An alien intelligence aborts the launching of a rocket with the help of a bunch of children.
Russell Johnson, the likable and friendly Professor on Gilligan's Island, gets to play an alcoholic abuser in this one.
This episode also contains the short Century 21 Calling [1962] - a promotional film by AT&T for the Seattle World's Fair ...which happens to be my home town and I was there. I was 6-years-old at the time. - Doc.

---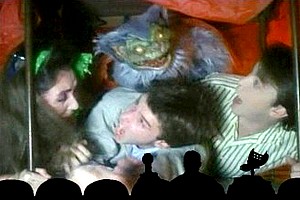 0907 - Hobgoblins [1988]



A young security guard must track down diminutive aliens who kill people even as they make their fantasies come true.

Paul Chaplin stated that seeing this movie over and over for a week while preparing this episode was sheer torture ...more so than Overdrawn at the Memory Bank. Mike Nelson stated that he felt this film was worse than Manos: The Hands of Fate.

---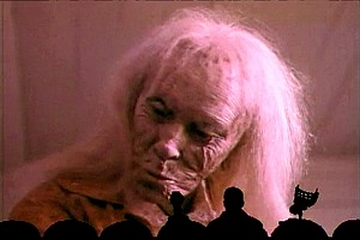 0908 - The Touch of Satan [1971]



On his way to California, Jodie decides on a whim to make a brief side trip to a farm, where he meets and falls in love with Melissa, the proverbial farmer's daughter ...or is she?

Many people believed this film was directed by Tom "Billy Jack" Laughlin as he would commonly use Don Henderson as a pseudonym. But, in this case, this film was, in fact, directed by the real Don Henderson.

---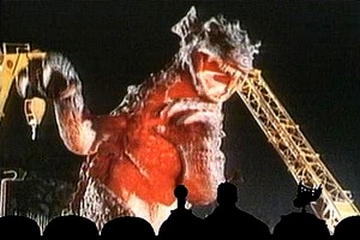 0909 - Gorgo [1961]




A small prehistoric creature is captured and put on display in a circus in Ireland. Then mom shows up. Let the carnage begin.

This almost became a lost episode. It was shown twice on July 18, 1998 and then pulled from TV, due to a rights issue, and not shown again until it appeared on Netflix. Leonard Maltin appears in this episode as a guest star.

---
0910 - The Final Sacrifice [1990]


Buy Only


Fleeing from the cult that murdered his father, a teen is aided in his quest to find the lost city of the fabled Ziox by a secretive drifter.

This film was reportedly made for about $2000 and none of the actors were paid. Considered one of the best MST3K episodes.

---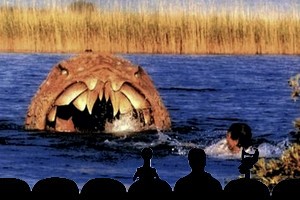 0911 - Devil Fish [1984]


A marine biologist, a dolphin trainer, a research scientist, and a local sheriff try to hunt down a large sea monster, a shark/octopus hybrid, that is devouring swimmers and fishermen off a south Florida coast.

---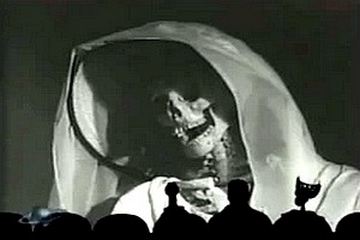 0912 - The Screaming Skull [1958]





A newly married couple arrives at the home of the husband's late wife, where the gardens have been maintained by a gardener faithful to the dead woman's memory. Soon, eerie events lead the new wife to think she's losing her mind.
Director, Alex Nicol, used a William Castle trick and opens the film with a disclaimer offering free funeral services to anyone who dies of fright while watching. Bill Corbett stated that he found this movie to be the Deepest of Hurting: like watching bacteria grow in extra-slow motion. This was the last ever episode broadcast on the Sci Fi Channel - January 31, 2004.
This episode also contains the short Gumby: Robot Rumpus [1957].

---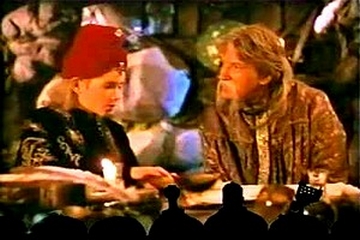 0913 - Quest of the Delta Knights [1993]



In 15th century Europe, a young boy named Tee is sold into slavery and bought by the beggar Baydool, who takes him on as an apprentice. They then go on to fight a malevolent ruler.

Pearl Forrester takes her turn in the theater riffing the film. The pancake breakfast sketch has the most extras of any episode up to this point ...mostly friends and relative of the staff.

---
&lt Season 8 || MST3K Index || Psychotronic Movie Review Index || Season 10 >