Season 6 [1994-95]
Comedy Central
---
&lt Season 5 || MST3K Index || Season 7 >
---
0601 - Girls Town [1959]

Silver is a troubled teenage girl sent to a Catholic reform school, where she has trouble fitting in while everyone gets into trouble. And a guy sings a lot.

Although they are playing teens, Mel Torme was 34 and Mamie Van Doren was 27 at the time this movie was made.

---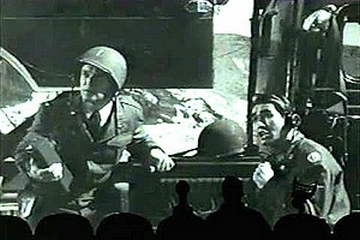 0602 - Invasion, U.S.A. [1952]



Five people are sitting in a New York bar with a mysterious Mr. Ohman, when they hear the news that the godless Communists are invading the good ol' U.S. of A.

Surprisingly, the director of this anti-communism film, Alfred E. Green, also directed Dangerous [1935], in which Bette Davis won an Oscar.

This episode also contains the short A Date With Your Family [1950]

---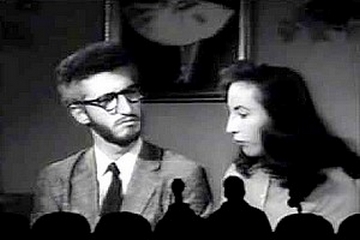 0603 - The Dead Talk Back [1957]




An eccentric scientist / metaphysician is asked to assist in solving the murder of one of his housemates by attempting to contact her spirit from beyond the grave.

Filmed in 1957 but not released until 1993. Crow's guitar solo continues right through the ending credits.

This episode also contains the short The Selling Wizard [1954]

---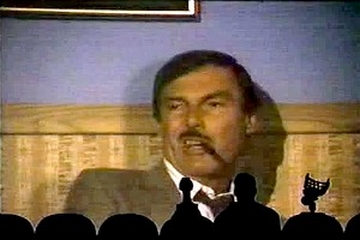 0604 - Zombie Nightmare [1987]




After a young man is killed by a gang of rampant teenagers, he is resurrected by a voodoo priestess so he can avenge his death.

Top-billed Adam West does not appear in the first 45 minutes of the film. The film was heavily edited to remove a few scenes of gore. Mary Jo Pehl (Pearl Forrester) said. "We thoroughly, intensely, and unequivocally hated this movie."

---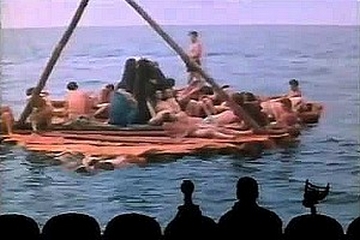 0605 - Colossus and the Headhunters [1963]

Maciste and his people flee their volcano-ravaged island. They end up caught in between two warring tribes.

The main character is named Maciste, a name Mike and the bots keep referring to as My Cheesesteak. He's never once called Colossus. In fact, there's no character named Colossus ...and Headhunters are questionable, as well.

---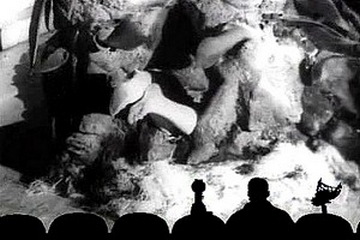 0606 - The Creeping Terror [1964]




A newlywed sheriff tries to stop a shambling monster (in the form of a large piece of carpet) that has emerged from a spaceship to eat the citizens of an American town ...which help the creature eat by pulling themselves inside it.

A monster was designed for the film but it was stolen days before shooting was to begin. So, they had to improvise. Most of the dialogue is narrated ...they intended to record the dialogue after shooting but ran out of money. Won an award for the Most Laughable Concept for an Outer Space Invader.

---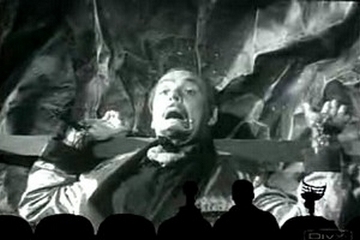 0607 - Bloodlust! [1961]




A crazed hunter, in his private estate on an island, forces 4 young people to act as prey for his sadistic hunting games.

This episode features the first appearance of Pearl Forrester who becomes a regular in season 7.

This episode also contains the short Uncle Jim's Dairy Farm [1960]

---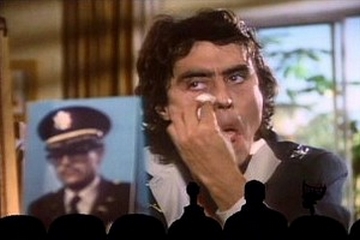 0608 - Code Name: Diamond Head [1977]



A Hawaii-based government counter-intelligence agent, codename: Diamond Head. In this, his only adventure, Diamond Head has to prevent enemy agents from stealing a deadly nerve gas and it's sale to foreign powers.

Failed Quinn Martin pilot that was eventually just aired as a Monday Night Movie.

This episode also contains the short A Day At The Fair [1947]

---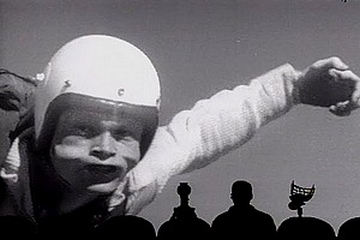 0609 - The Skydivers [1963]



A couple owns an airfield which makes its money on skydiving. There's a whole lot of infidelity going on and a former flame of the airfield owner is now plotting revenge. They all really enjoy a good cup of coffee.

Director Coleman Francis produced 3 films riffed by MST3K and they're considered some of the worst. Besides this one, he directed Red Zone Cuba and The Beast of Yucca Flats. He can be seen in this film firing a rifle from a plane.

This episode also contains the short Why Study Industrial Arts? [1956]

---
0610 - The Violent Years [1956]



Paula Parkins is the teenage daughter of wealthy parents who don't seem to make time for her. So, she looks for thrills as the leader of her all girl gang who steal, rob, and rape young men.
Although this film was written by Ed Wood, his name does not appear in the credits. Also, the unique aspect of this film is an implied rape of a young man. Although not unheard of, this is just plan bizarre in a film made in 1956 and the rape is confirmed to have taken place based on how the film ends.
This episode also contains the short Young Man's Fancy [1952] ...which has nothing to do with the proceeding notes.

---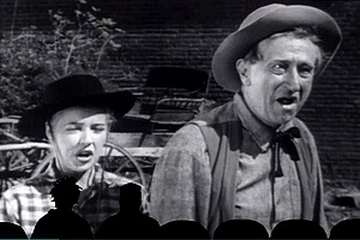 0611 - Last of the Wild Horses [1948]





A cowboy must clear himself of a murder he did not commit ...and something to do with wild horses, obviously.

Based on Star Trek's "Mirror Mirror" episode, much of the staff is replaced by doubles causing Dr. Forrester and TV's Frank to substitute for Mike and the bots in the theater for the first couple segments.

---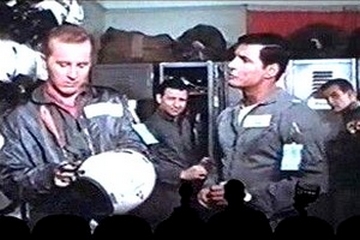 0612 - The Starfighters [1964]



A young Air Force lieutenant falls in love with fighter planes while his father, a Congressman and war hero, yearns for him to fly heavy bombers. Flying and refueling is prominently incorporated into the plot as nothing else happens.

Robert Dornan plays young Lt. John Witkowski, later becoming a staunchly Conservative Congressman from California. In the MST3K Episode Guide, Kevin Murphy says, "Robert enjoys a reputation for combining the political skills of Joseph McCarthy, Benito Mussolini, and Satan."

---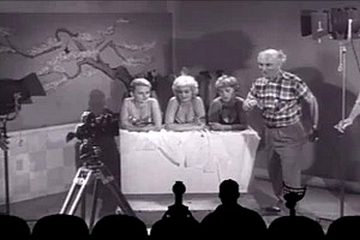 0613 - The Sinister Urge [1960]



Someone is killing young women in the park. Police suspect it's related to the smut picture racket, and begin leaning on Gloria Henderson, a front woman for the mob.

Ed Wood and Conrad Brooks are the brawling "teenagers" fighting over porn in front of the restaurant. This scene was used by Wood in two other films ...as pointed out by Servo.

This episode also contains the short Keeping Clean and Neat [1956]

---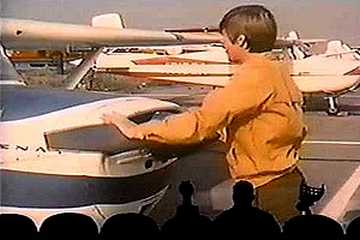 0614 - San Francisco International [1970]
aka San Francisco International Airport



Thieves execute a plan to steal over $3 million from an inbound flight and a 14-year-old kid takes a plane for a solo voyage. Just another typical day at SFO.

The characters of Jan in the Pan, Huggy Bear, Rooster, Nuveena, Santa Claus, Pitch, and Torgo all make an appearance in the host segments of this episode.

---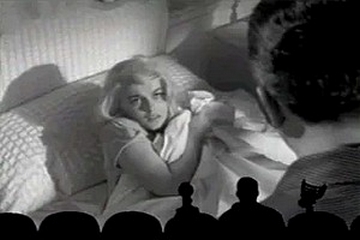 0615 - Kitten with a Whip [1964]


A rising political star faces scandal and blackmail when the young woman he tries to help turns out to be a juvenile delinquent.

Kevin Murphy was told that he would be wearing a stupid looking cat suit for one of the segments. He said, "To hell I will. You can't make me". As you'll note in the episode, his protestations fell on deaf ears. Ann-Margret is great in this.

---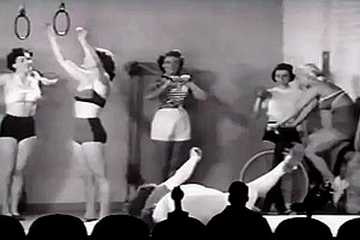 0616 - Racket Girls [1951]




A money launderer uses women's wrestling as a front for his illegal activities, but earns the enmity of a powerful mobster.

This movie features the real female wrestling stars Peaches Page, Clara Mortensen (world champion wrestler), and Rita Martinez (champion of Mexico). Jan in the Pan makes an appearance.

This episode also contains the short Are You Ready for Marriage? [1950]

---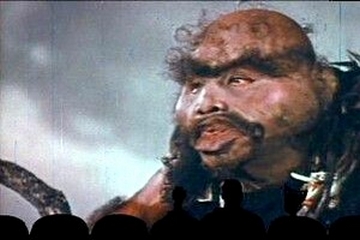 0617 - The Sword and the Dragon [1956]




When Ilya aids some weary travellers, they surprise him by giving him a potion that restores his previously useless legs. He immediately becomes powerful and sets off to prove himself to his King.

Heavily re-edited, including several name changes, by Roger Corman for U.S. audiences. Mike Wallace, 60 Minutes reporter, does the movie's narration.

---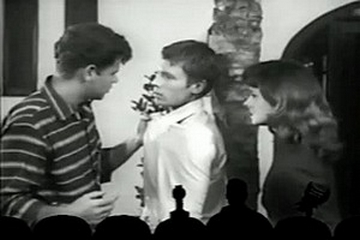 0618 - High School Big Shot [1959]




Marv is having a bad day. His unemployed dad makes him give up half of his last six bucks so they can both go on three-dollar dates, he's just lost his scholarship and his girl wants money. Time to talk to the mob.

This episode also contains the short Out of This World [1954]

---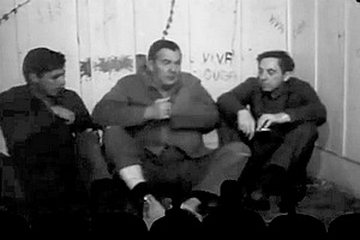 0619 - Red Zone Cuba [1966]
aka Night Train to Mundo Fine




A trio of convicts joins up for an assault on a Cuban stronghold, gets captured, escapes, and makes it to the American Southwest where they go from town to town robbing and killing.
Of the film's director, Coleman Francis, Kevin Murphy said, "His films have the moral compass of David Burkowitz. He hurt us and I want him to know it." Considered by some to be the worst film ever made.
This episode also contains the short Speech: Platform, Posture and Appearance [1949]

---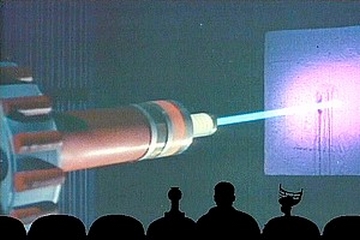 0620 - Danger!! Death Ray [1967]



Secret Agent Bart Fargo chases the kidnappers of the inventor of a death ray.

In one host segment, Crow is blasted by a death ray constructed by Servo that was intended to leave Crow smoldering throughout the segment. The "burning Crow" prop then accidentally burst into flames.

---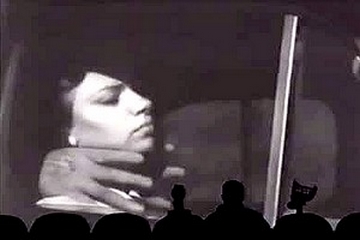 0621 - The Beast of Yucca Flats [1961]




A defecting Russian scientist is transformed by an atomic test into a hulking monster (Tor Johnson, of course). Not much else except some people are killed, boys get lost, and a rabbit sniffs Tor's corpse.

There are no scenes where anyone can be seen talking ...it was filmed with no sound and dialogue was added later.

This episode also contains two shorts: Money Talks! [1951] & Progress Island, U.S.A. [1973]

---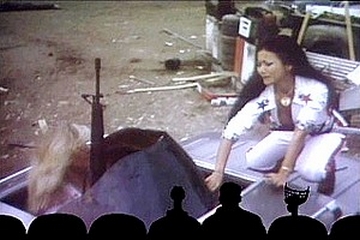 0622 - Angels' Revenge [1979]
aka Angels' Brigade





Six sexy women, and a teenage girl, devastate a right-wing militia before doing battle with ruthless drug pushers.

This was the last episode ever shown on Comedy Central, December 1996.

---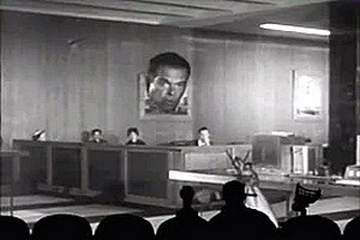 0623 - The Amazing Transparent Man [1960]



A crazed scientist invents an invisibility formula. He plans to use the formula to create an army of invisible zombies.

This episode also contains the short The Days of our Years [1955]

---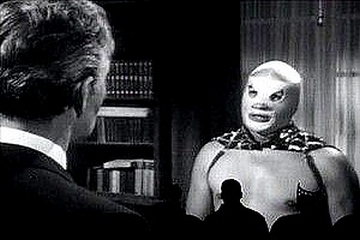 0624 - Samson vs. the Vampire Women [1962]




A professor recruits a professional wrestler to protect his daughter from vampires intent on kidnaping her and marrying her to the devil.

Pro wrestler El Santo (Samson in the English version of his films) was a hero in Mexico and this was the 6th in about 50 films featuring El Santo. This episode also says farewell to Frank Conniff and his final regular appearance as TV's Frank.

---
&lt Season 5 || MST3K Index || Psychotronic Movie Review Index || Season 7 >